China bathroom smart mirror with light HG-M02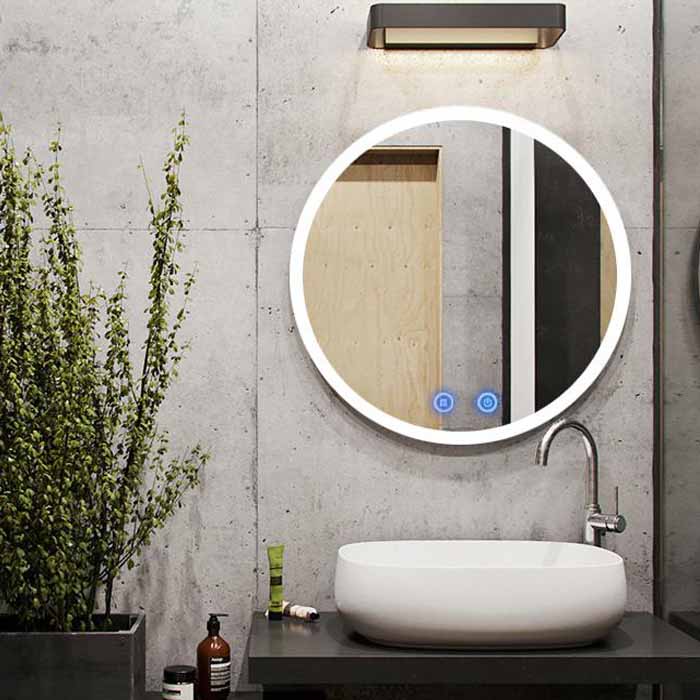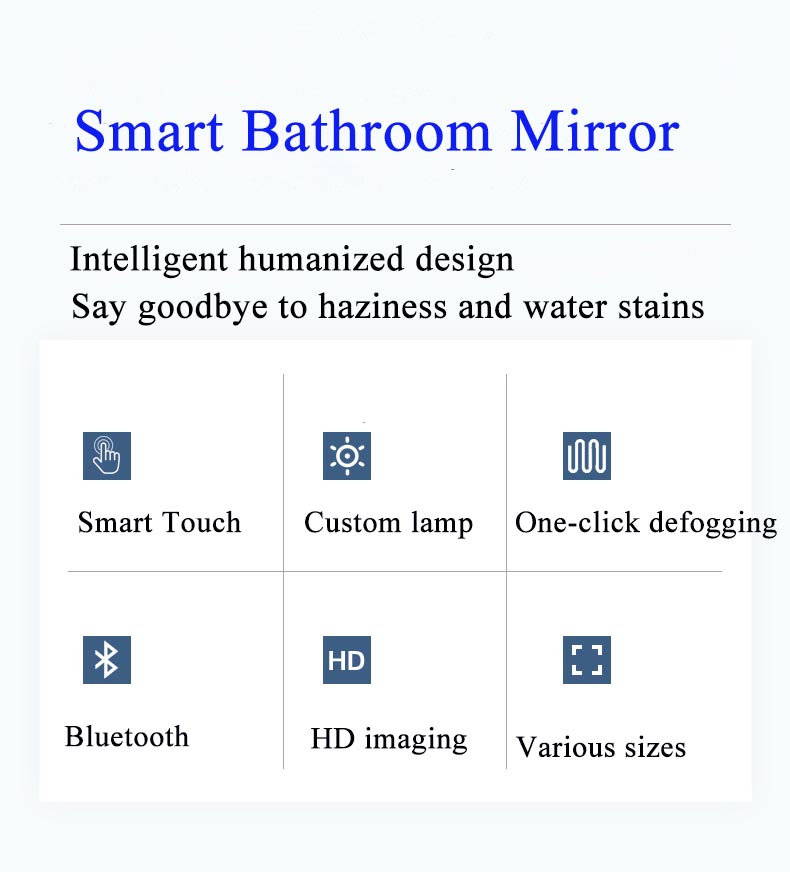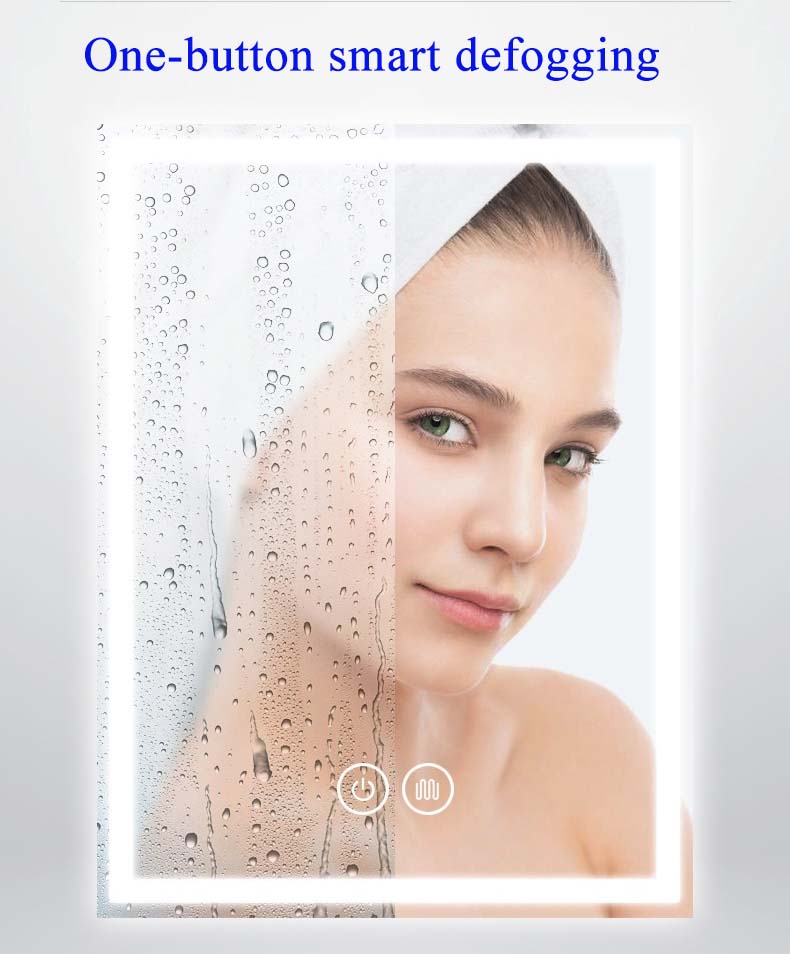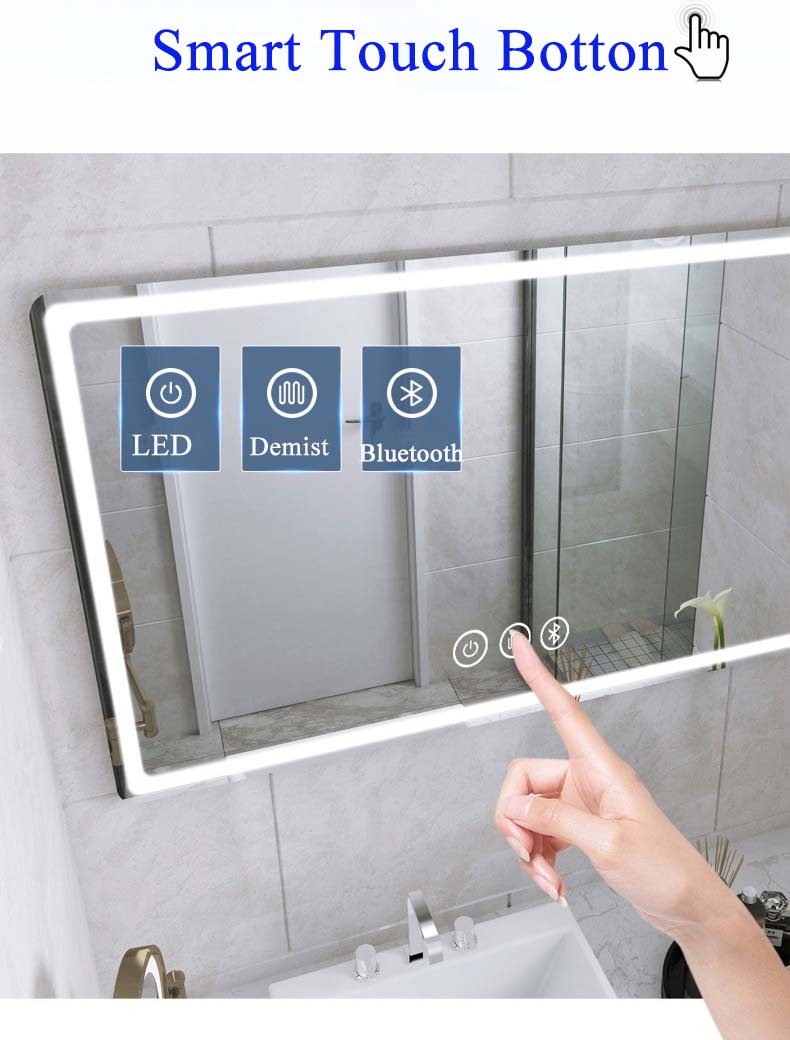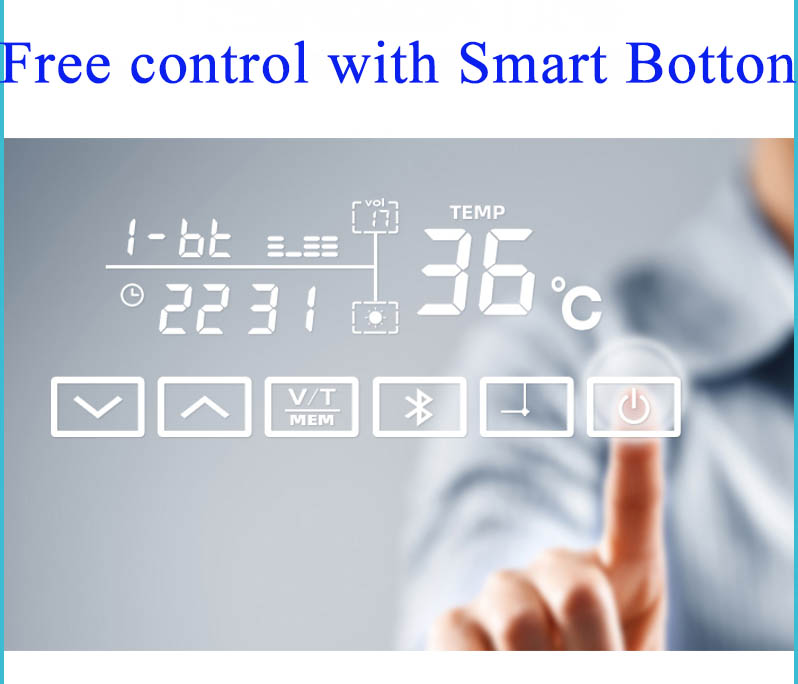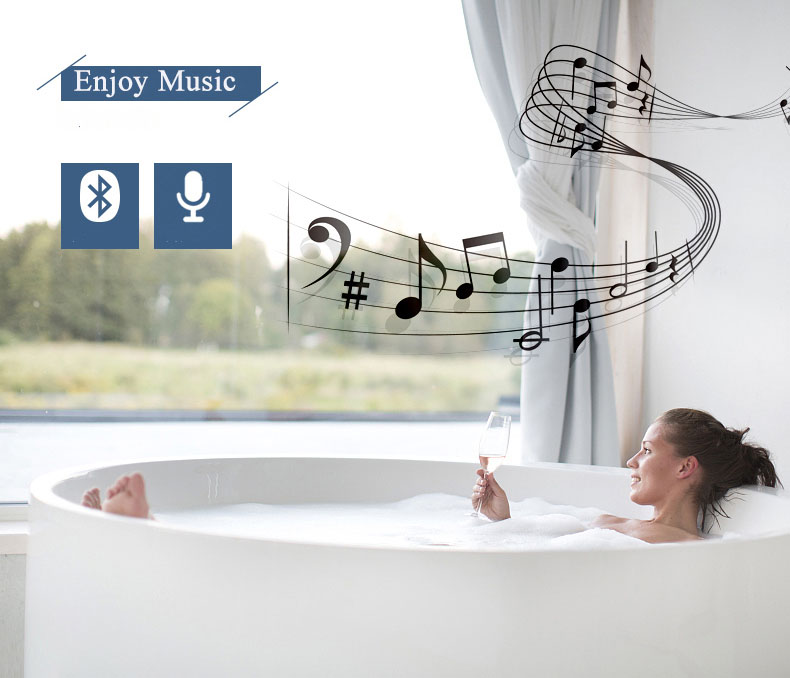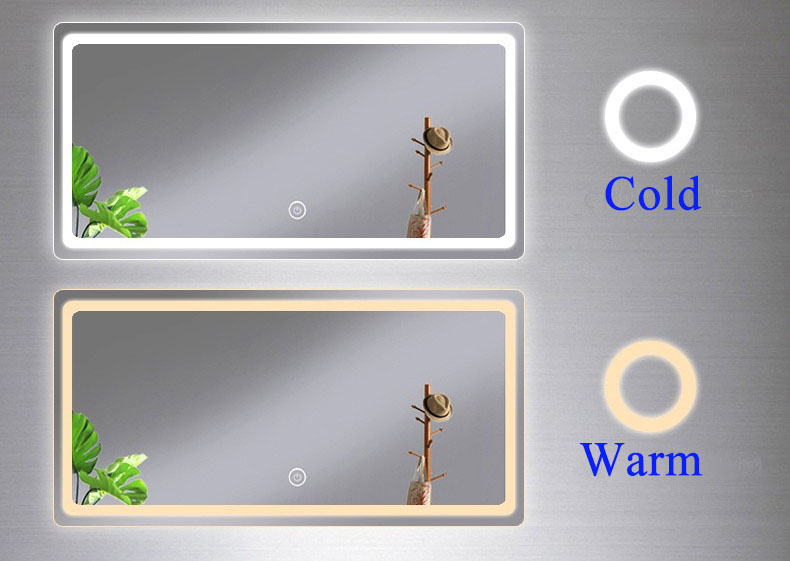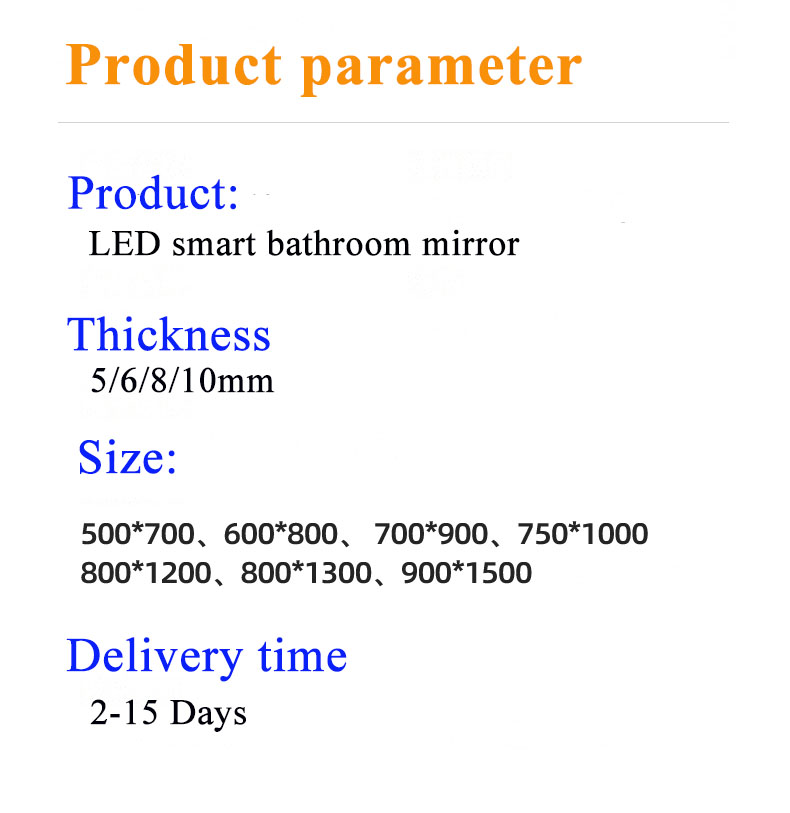 Why choose us:
1. Can accept small quantity order
2. Accept customized
3. Handle optional
4. Towel rack optional (with/without)
5. Glass self-cleaning (more selling points)
6. Contains installation hardware (convenient installation and more thoughtful)
7, with installation instructions (conform European and American habits)
8. Square tube/round tube/stainless steel/wire drawing and gloss (more abundant products)
9. Carton packaging (Both project and supermarket)
1. Production process
Cutting-edging-rounded corners-water jet-punching-silk screen-tempering-self-cleaning liquid / safety explosion-proof film-packaging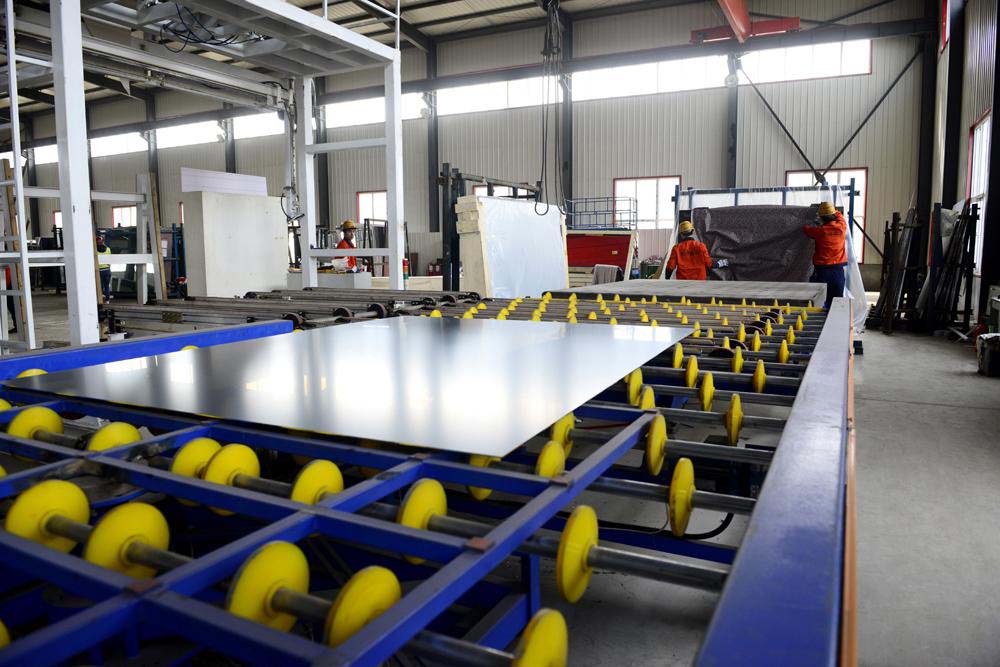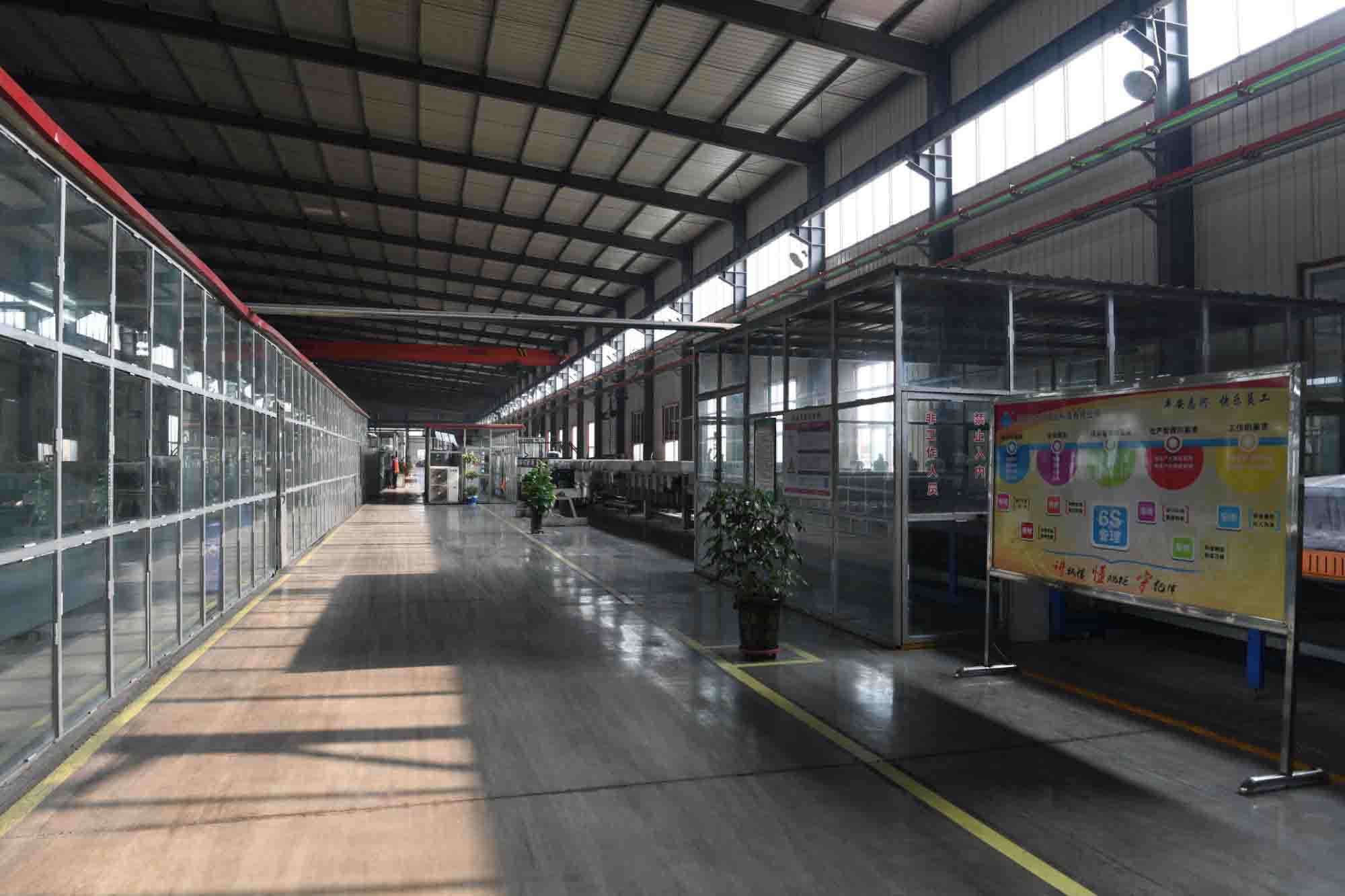 2. Quality Control
2.1 Each glass must be inspected to confirm before entering the factory;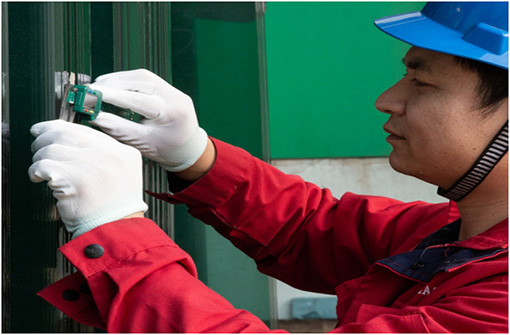 2.2 Quality control in the production process are in accordance with quality control standards.
First inspection-self-inspection-special inspection-factory inspection, product standards are strictly implemented in accordance with customer technical documents or industry standards;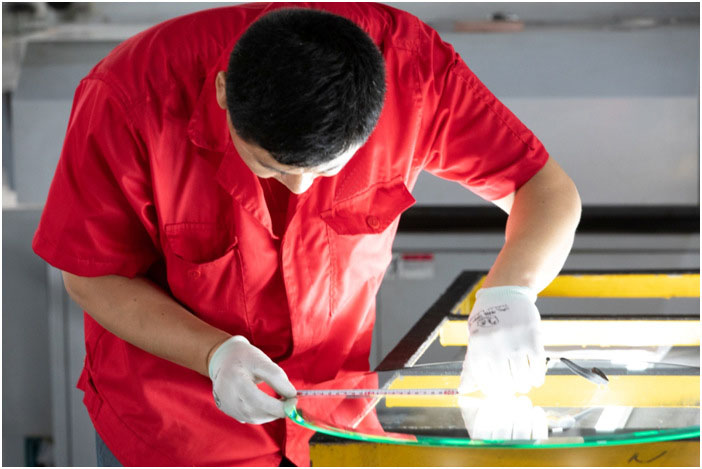 2.3 The dimensional accuracy and tempering quality inspection data of processed products shall be recorded and archived with traceability;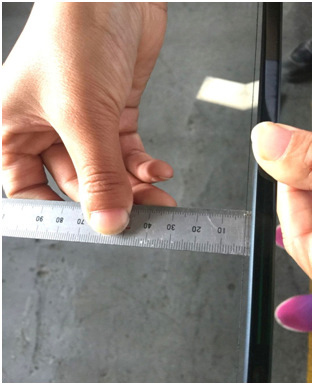 2.4 The bending degree of toughened grain is tested, the bending degree is 1.5‰, and the grain size is 55-80 grains per 50*50mm
3. The company's certification qualifications
The company's products have passed European CE certification and American SGCC certification
4. 10years of export packaging experience: Carton foam packaging and fumigation-free wooden box packaging can be realized to ensure product transportation safety;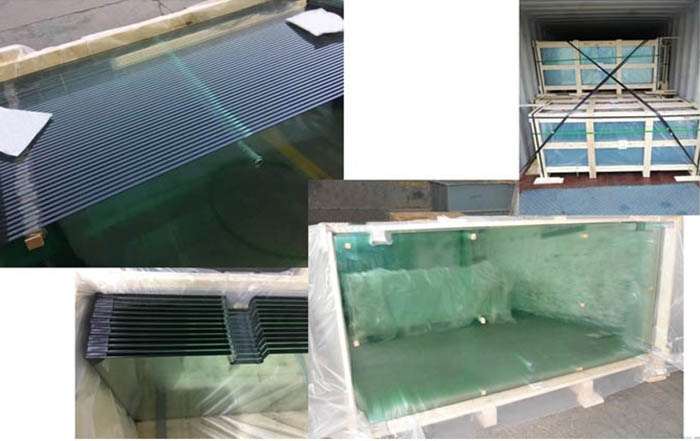 5. The company's equipment processing capacity
Focus on the manufacture of tempered glass for home appliances for 14 years. The company has comprehensive equipment capabilities for processing high-temperature silk screens, including Italian Bottero cutting machines, Bottero edging machines, CNC machining centers, automatic punching machines, automatic rounding machines, automatic screen printing machines, tempering furnaces and other equipment.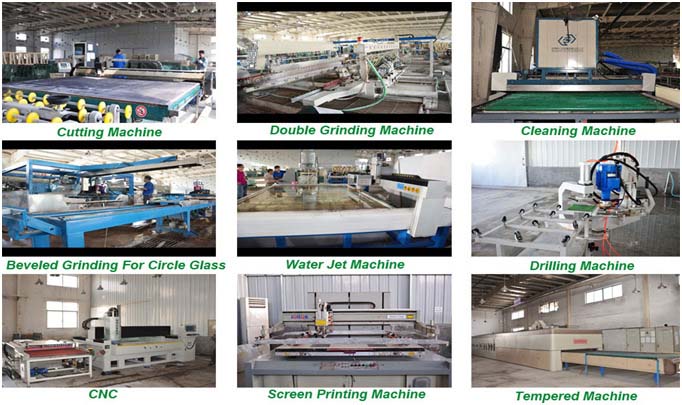 -Choose Taiwan Glass or Jinjing Automotive Grade Original Float glass
-Polished straight edges, size tolerance ±1mm, uniform edge 1mm
-Safety corner or round corner treatment
-Water jet cutting, accurate size, vertical water jet with safety angle,
-Even tempered grain
-Fumigation-free wooden box packaging, firm and safe
-Can provide carton foam sales packaging
-Self-cleaning nano coating can be applied
-Safety explosion-proof film can be attached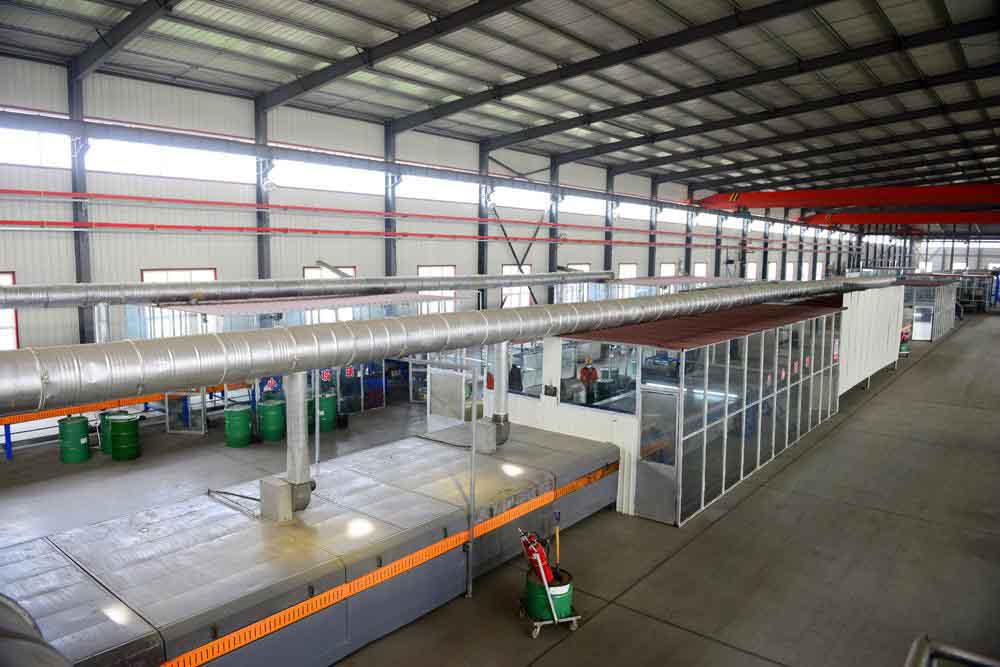 Glass processing range:
Thickness: 3mm, 3.2mm, 4mm, 5mm, 6mm, 8mm, 10mm, 12mm
Glass color: chear glass, ultra clear glass, tinted glass,reflective glass
Edging: straight edge, round edge
Tempering: C shape and J shape
Silk screen: high temperature screen printing, frosted screen printing
Other processes: can be coated with nano self-cleaning liquid (from Germany, 10-year warranty),
Safety explosion-proof film can be attached
Packing: plywood wooden box and carton + foam separate sales packaging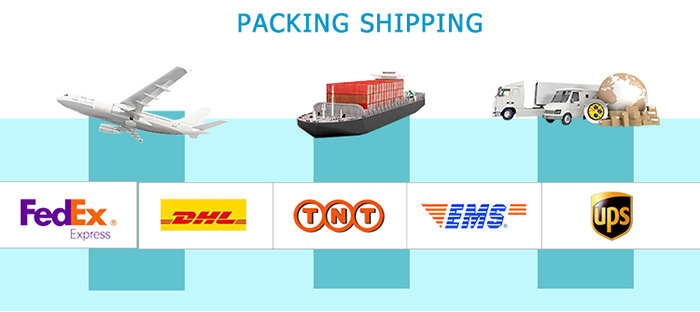 For the mirror with lights factory, The craft has strict requirements,because of special conditions of use. It is not just a mirror at any glass shop. bathroom mirrors are characterized by anti-fog, waterproof and high definition. Compared with ordinary mirrors, bath mirrors need to be "three-proof": waterproof, rust-proof, and anti-fog. Among them, the anti-fog function of the bath mirror is particularly important.If you want to avoid the foggy mirror behind the bath, you must make the mirror anti-fog function. The anti-fog bathroom mirrors supplier currently on the market basically use electric heating to prevent fog .After power on, the temperature of the mirror surface is increased by the electric heating, and the fog evaporates quickly, so that the mirror surface cannot form a fog layer,which leads to a very high price of anti-fog mirrors.
How to choose a mirror with lights manufacturer?Is there any simple and effective way to prevent fogging of the bath mirror?
There is an anti-fog film tailored for bathroom mirrors on the market. This is a translucent polyester film that can generate heat after power on. The special conductive heating material is sealed in two layers of polyester film. It also applies electric heating effect. . The thickness of the anti-fog film is about 0.4 mm. Before using ,attached it on the backside of the shower room mirror. Start from one end and apply it as flat as possible. The power switch of the anti-fog film should be connected in parallel with the front light of the mirror for easy use. How to choose a bathroom mirror? Material Because the appearance of "silver mirrors" and "aluminum mirrors" are very similar, some operators took the opportunity to charge "silver" with "aluminum", and the price was not true. Because of the difficulty of identification or negligence in selection, consumers may suffer losses. The "silver mirror" uses silver as the electroplating component, while the "aluminum mirror" uses metal aluminum. The difference in material selection and manufacturing process still makes the two bath mirrors very different.
A Price : The price of "silver mirror" is much higher than that of "aluminum mirror". "Silver mirror" sells for about 300 yuan/square meter, and "aluminum mirror" sells for about 150 yuan/square meter.
B Brightness: The refraction performance of the "silver mirror" is better than that of the "aluminum mirror". Under the same light intensity, the "silver mirror" will looks more bright. installation Regarding anti-fog bathroom mirrors, chemical anti-fogging agent coatings are generally used, and the effect is limited by time. Mirror anti-fogging is the same as car glass defogging. It needs to be blown by the wind, and there is a heating device behind the real anti-fog mirror, so that the mirror can be heated to evaporate the water vapor. If it is an ordinary mirror, use hard soap and water to wipe the surface of the mirror, and then wipe it with a dry cloth to form a protective film, which can also achieve temporary anti-fog effect. If you want to shine more beautifully, you must have good lighting coordination. The front light of the mirror and the light on the side of the mirror are both essential.
When installing, you can use expansion bolts. Pay attention to the types of tiles when drilling holes. If it is all-ceramic, use rhinestones and hit them little by little. Otherwise, it will be very easy to crack. If you want to use glass glue to fix the mirror, you must not use acid glass glue. You should choose neutral glue. After the acid glass glue is mixed with the material on the back of the mirror, a chemical reaction will occur, causing various spots on the mirror surface.
We usually stand and look in the mirror in the bathroom, so the best distance from the bottom of the bathroom mirror to the ground is at least 135 cm If the height difference between family members is large, you can adjust it up and down. Try to keep your face in the middle of the mirror, so that the imaging effect can be best.. It is best to choose a borderless style, because the bathroom is often in a damp state, and border materials such as wood and leather may change after a long time.