Diamond tempered glass shower door HG-D02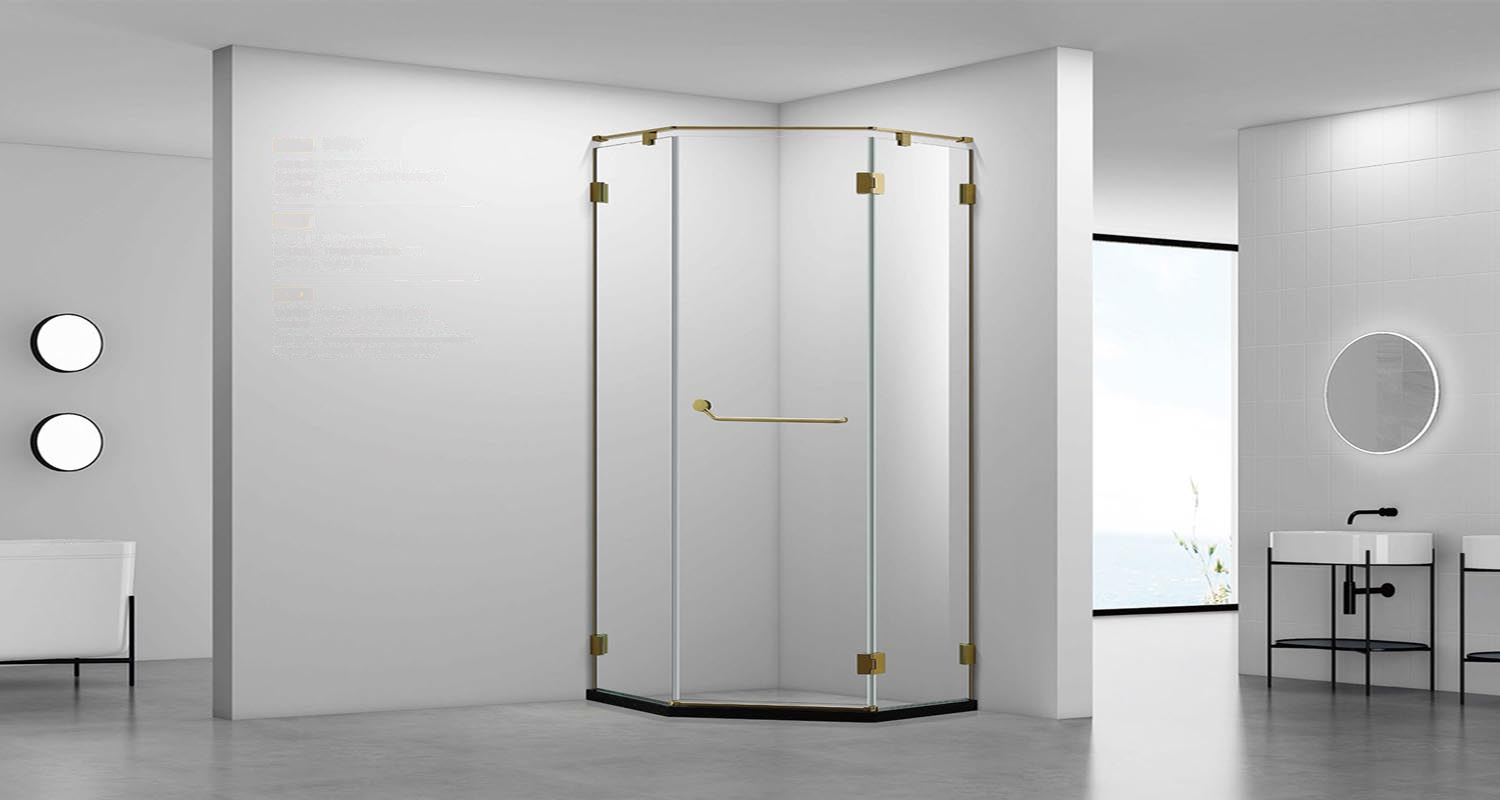 Glass thickness: 8/10mm
Glass : unltra clear/ Float Tempered glass
Standard color: mirror light / rose gold / flange gold / matte black / gold
Customized Size:
W: 800-1300
L: 800-1500
H: 1850-2200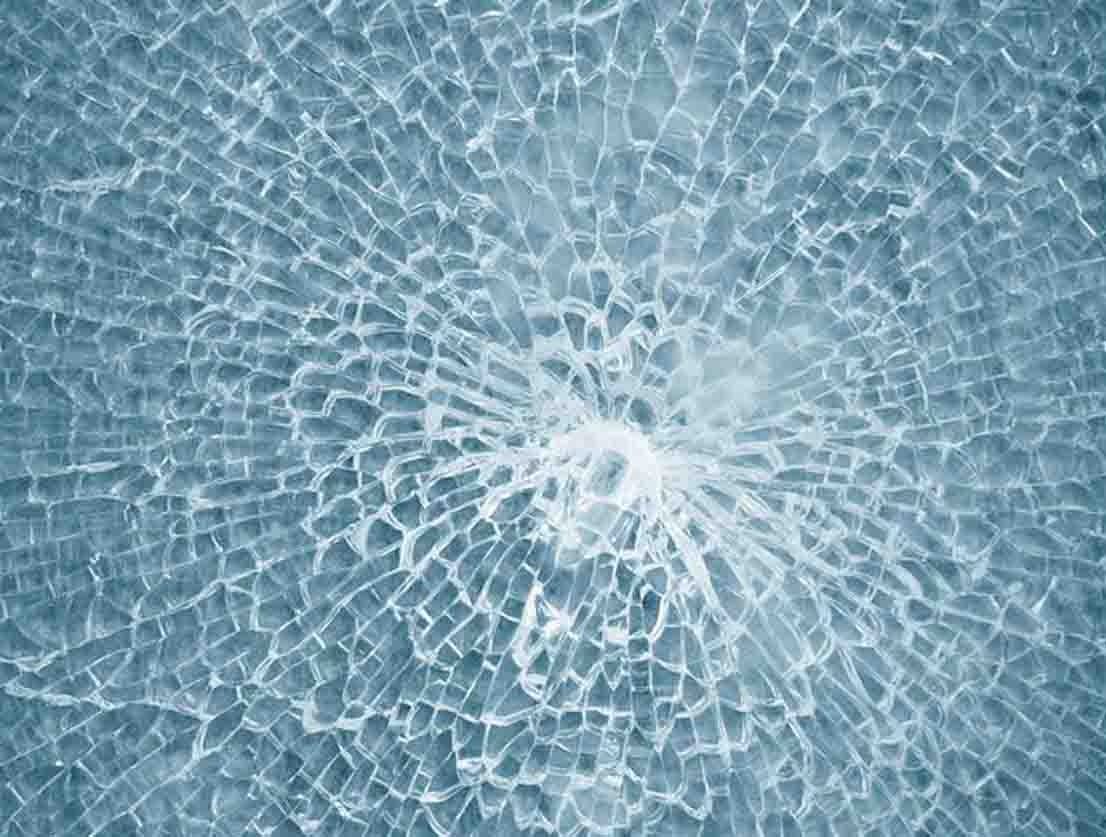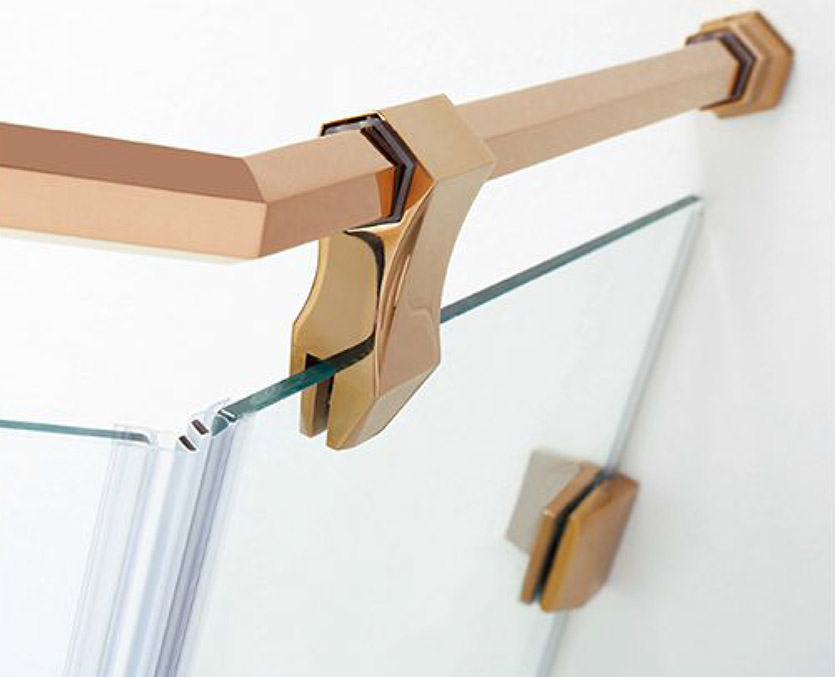 Why choose us:
1. Can accept small quantity order
2. Accept customized
3. Handle optional
4. Towel rack optional (with/without)
5. Glass self-cleaning (more selling points)
6. Contains installation hardware (convenient installation and more thoughtful)
7, with installation instructions (conform European and American habits)
8. Square tube/round tube/stainless steel/wire drawing and gloss (more abundant products)
9. Carton packaging (Both project and supermarket)
1. Production process
Cutting-edging-rounded corners-water jet-punching-silk screen-tempering-self-cleaning liquid / safety explosion-proof film-packaging
Cut ---------------------------------------------- Two edges grinding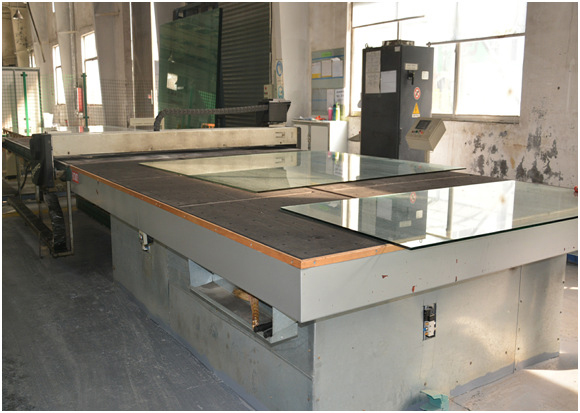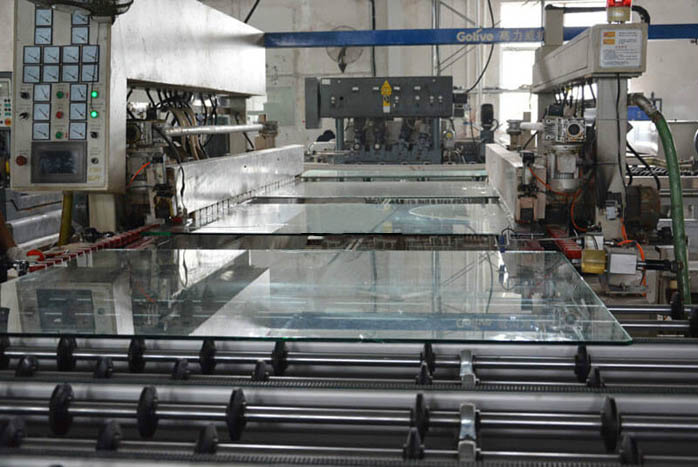 Round Corner Machine ---------------------------------------- hole puncher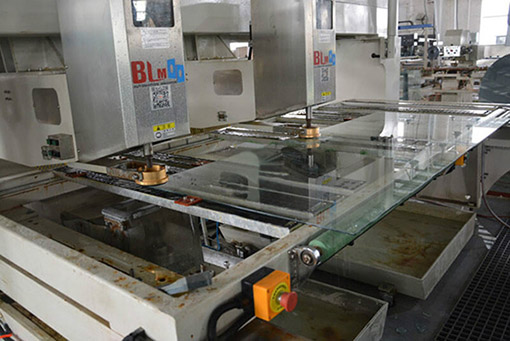 curve tempered glass --------------------------------------- Bathroom door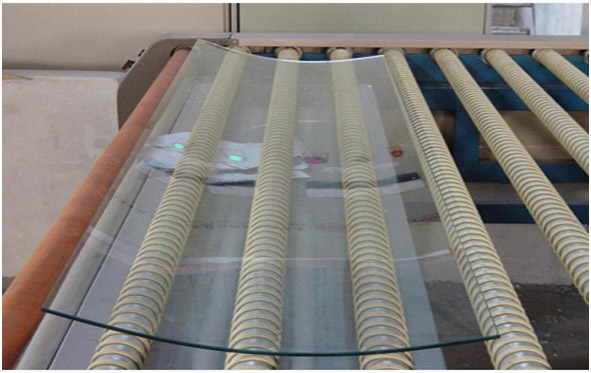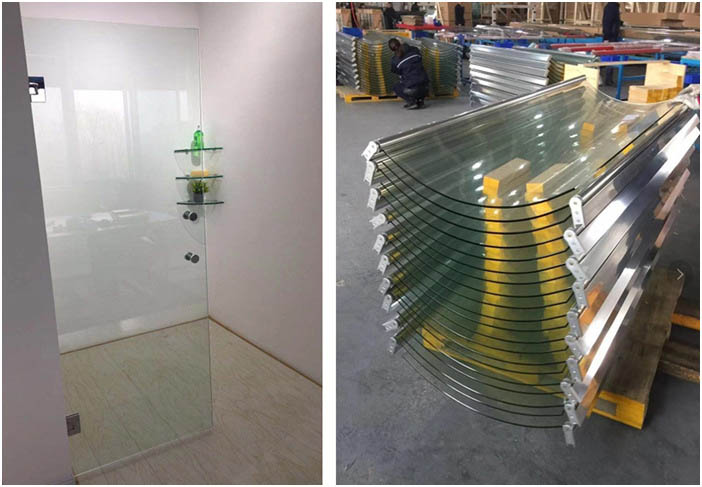 Glass film ---------------------------------------------- Nano self-cleaning liquid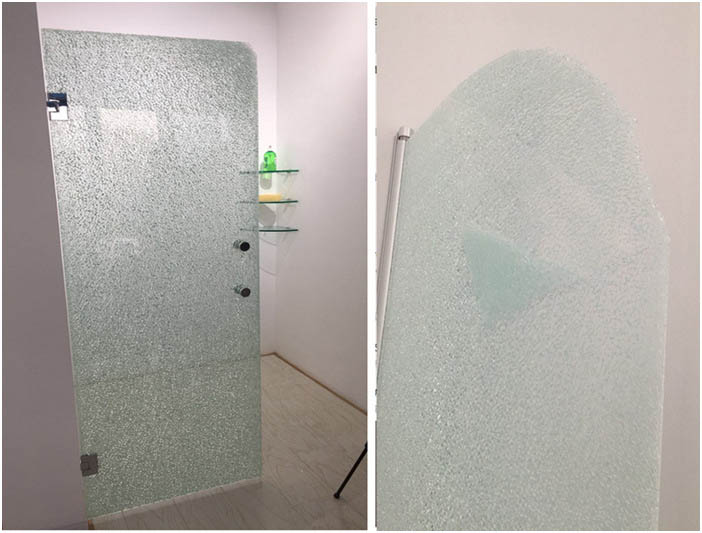 2. Quality Control
2.1 Each glass must be inspected to confirm before entering the factory;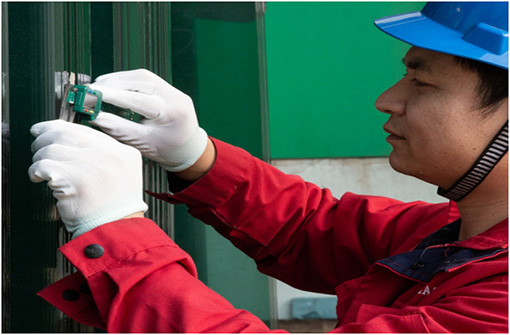 2.2 Quality control in the production process are in accordance with quality control standards.
First inspection-self-inspection-special inspection-factory inspection, product standards are strictly implemented in accordance with customer technical documents or industry standards;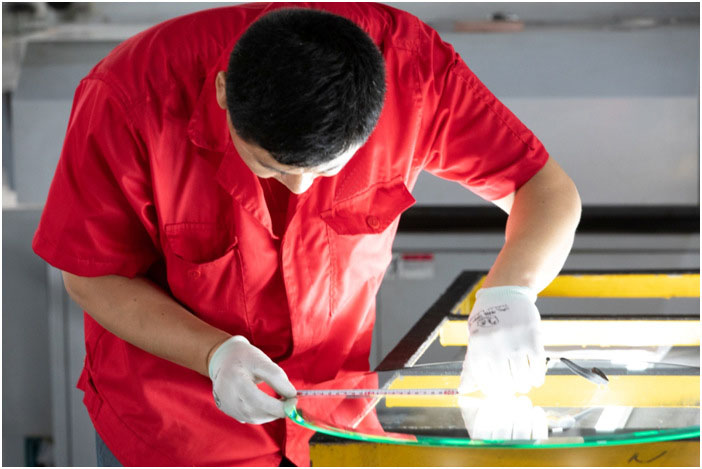 2.3 The dimensional accuracy and tempering quality inspection data of processed products shall be recorded and archived with traceability;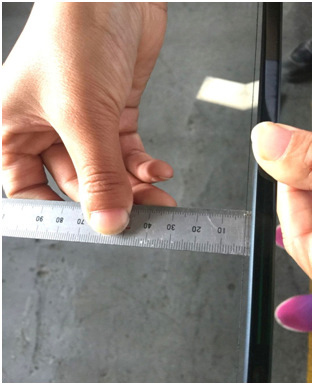 2.4 The bending degree of toughened grain is tested, the bending degree is 1.5‰, and the grain size is 55-80 grains per 50*50mm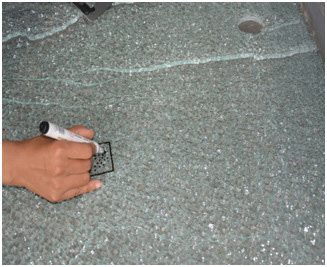 3. The company's certification qualifications
The company's products have passed European CE certification and American SGCC certification
4. 10years of export packaging experience: Carton foam packaging and fumigation-free wooden box packaging can be realized to ensure product transportation safety;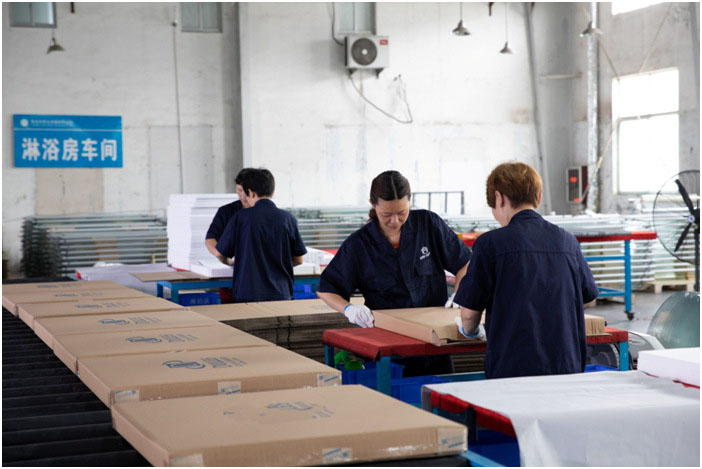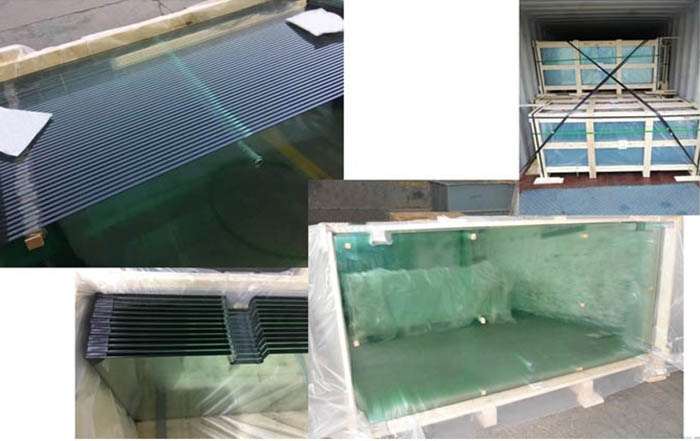 5. The company's equipment processing capacity
Focus on the manufacture of tempered glass for home appliances for 14 years. The company has comprehensive equipment capabilities for processing high-temperature silk screens, including Italian Bottero cutting machines, Bottero edging machines, CNC machining centers, automatic punching machines, automatic rounding machines, automatic screen printing machines, tempering furnaces and other equipment.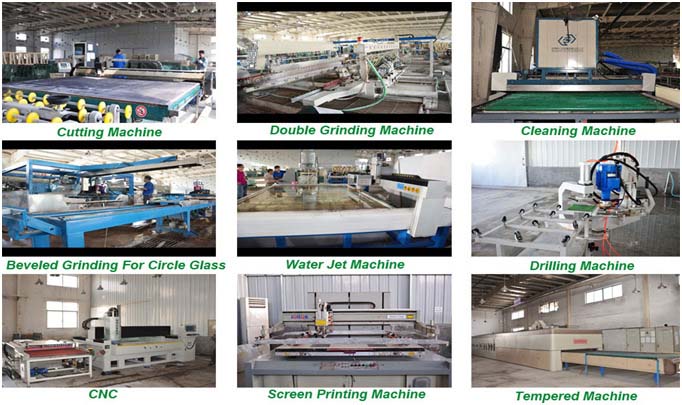 -Choose Taiwan Glass or Jinjing Automotive Grade Original Float glass
-Polished straight edges, size tolerance ±1mm, uniform edge 1mm
-Safety corner or round corner treatment
-Water jet cutting, accurate size, vertical water jet with safety angle,
-Even tempered grain
-Fumigation-free wooden box packaging, firm and safe
-Can provide carton foam sales packaging
-Self-cleaning nano coating can be applied
-Safety explosion-proof film can be attached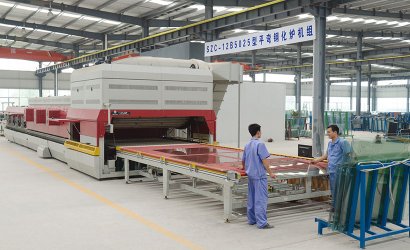 Glass processing range:
Thickness: 3mm, 3.2mm, 4mm, 5mm, 6mm, 8mm, 10mm, 12mm
Glass color: chear glass, ultra clear glass, tinted glass,reflective glass
Edging: straight edge, round edge
Tempering: C shape and J shape
Silk screen: high temperature screen printing, frosted screen printing
shower room: shower room assembly
Other processes: can be coated with nano self-cleaning liquid (from Germany, 10-year warranty),
Safety explosion-proof film can be attached
Packing: plywood wooden box and carton + foam separate sales packaging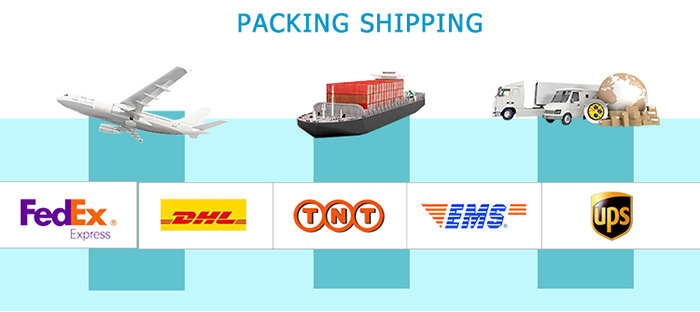 Hiking Glass is a professional shower door manufacturer.
The shower room is divided into integral shower room and simple shower room according to function; according to the style, it can be divided into corner shower room, in-line shower screen, arc shower room, bathtub upper shower screen, etc.; according to the shape of the chassis, it can be divided into square, full circle, fan shape , Diamond-shaped shower room, etc.; divided into sliding door, folding door, swing door shower room, etc. according to the door structure; divided into tempered glass and acrylic according to the main board.
The overall shower room has more functions and higher prices, and generally cannot be customized. The integral shower room with steam function is also called the steam room. Heart disease, hypertension patients and children cannot use the steam room alone. Compared with the overall shower room, the simple shower room does not have a "roof" and is rich in styles. Its basic structure is a bottom basin or artificial stone bottom sill or natural stone bottom sill. The bottom basin has ceramic, acrylic, artificial stone, etc. Acrylic or tempered glass shower room is installed on the bottom basin, and the tempered glass door is made of ordinary tempered glass, high-quality tempered glass, water wave tempered glass and cloth pattern tempered glass. Their spending power will gradually appear, and improving the living environment and improving the quality of life are becoming urgent needs of urban residents. Therefore, shower door factory may wish to target the market in second-tier cities and the vast rural areas, where they can do a lot. The shower room industry is an emerging industry developed in the field of architectural hardware through integrated innovation of faucets, showers and related electrical equipment.
Under the background of accelerated urbanization and upgrading of residents' consumption, shower room market will face a broader development prospect in the future,so it is very important to choose a shower door supplier.