Hot sale China mirror glass factory HG-SM02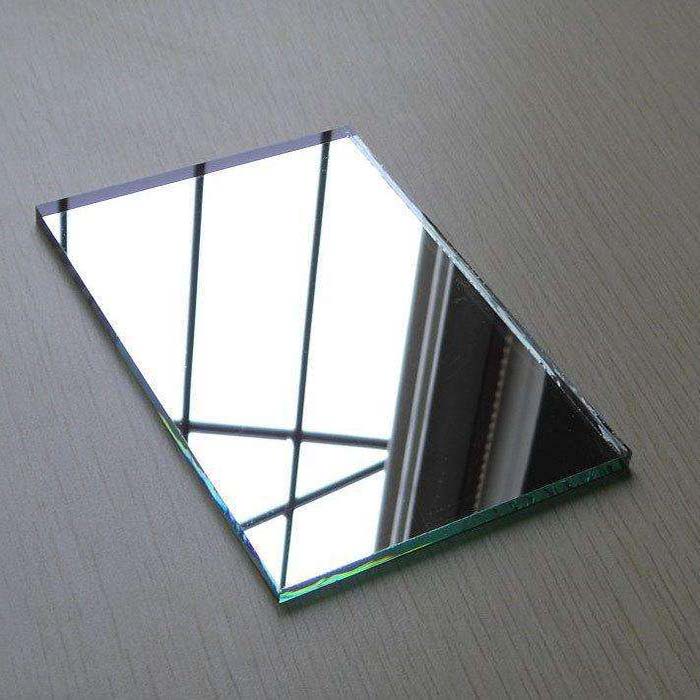 Why choose us:
1. Can accept small quantity order
2. Accept customized
3. Carton packaging (Both project and supermarket)
1. Production process
Cutting-edging-rounded corners-water jet-punching-silk screen-tempering-self-cleaning liquid / safety explosion-proof film-packaging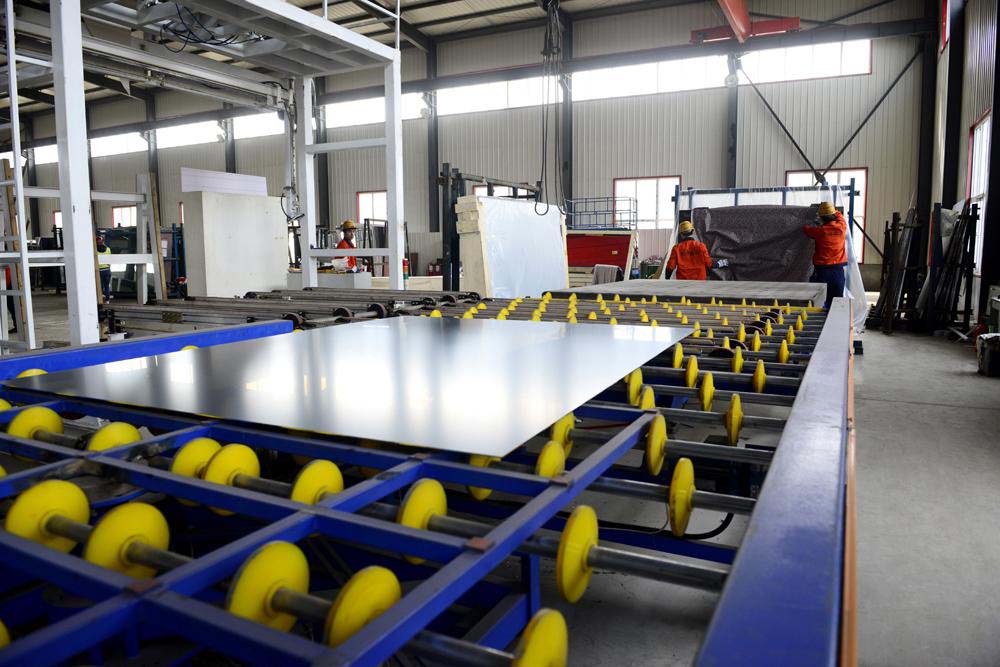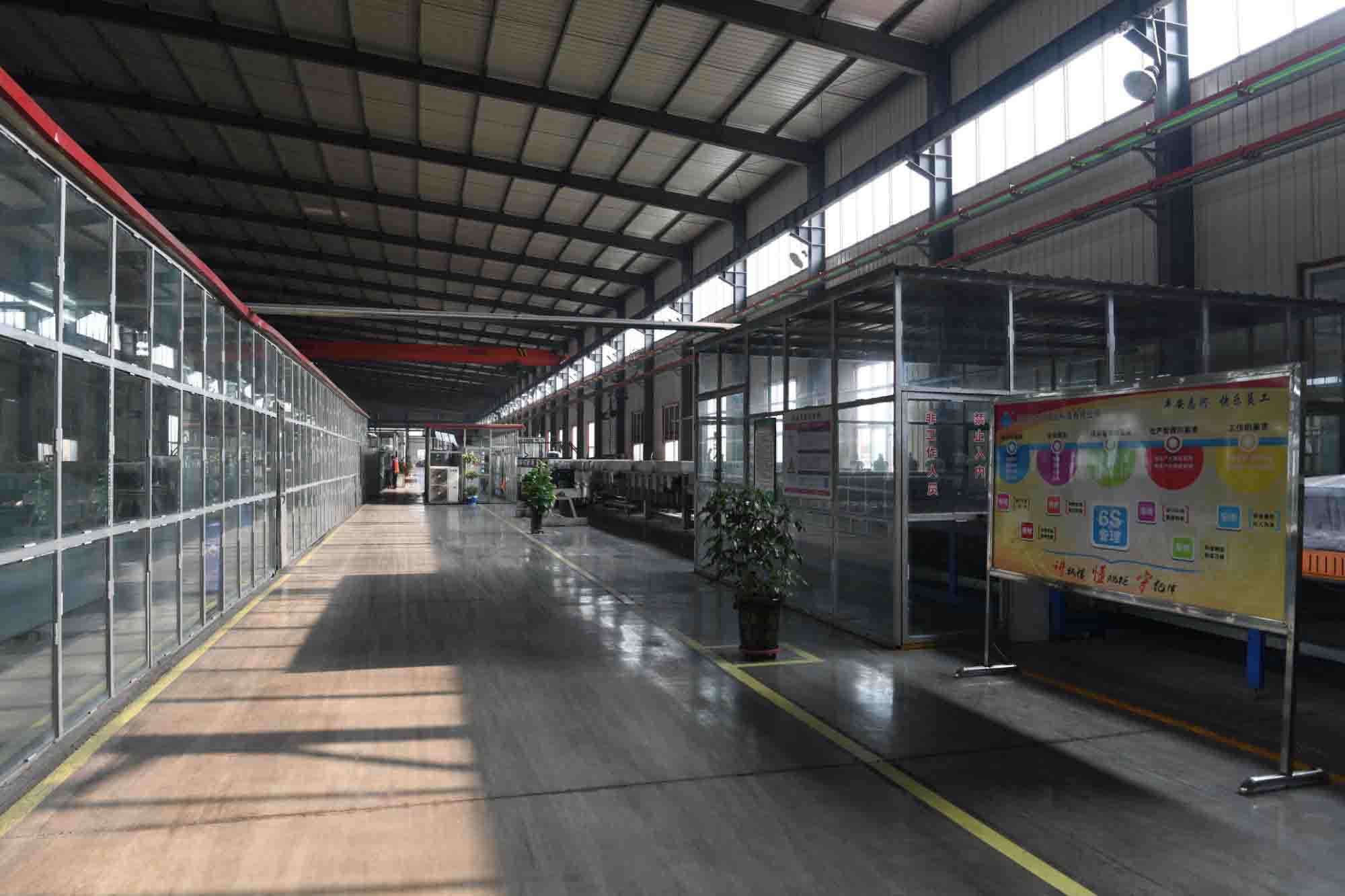 2. Quality Control
2.1 Each glass must be inspected to confirm before entering the factory;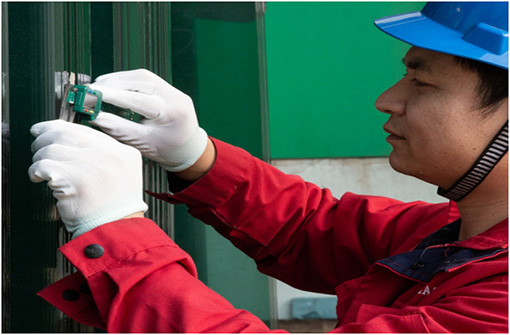 2.2 Quality control in the production process are in accordance with quality control standards.
First inspection-self-inspection-special inspection-factory inspection, product standards are strictly implemented in accordance with customer technical documents or industry standards;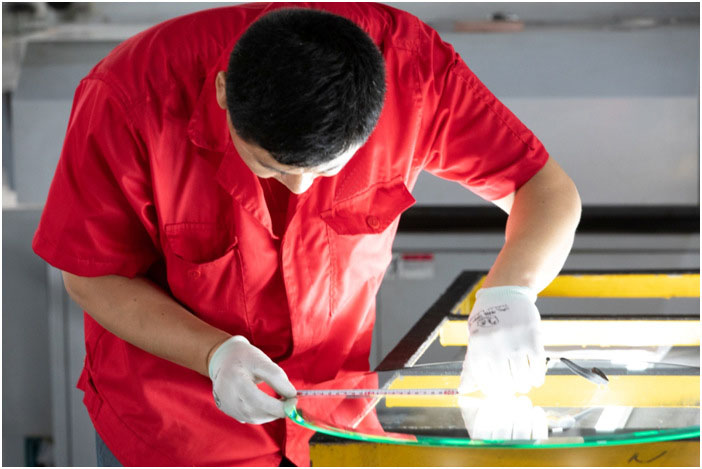 2.3 The dimensional accuracy and tempering quality inspection data of processed products shall be recorded and archived with traceability;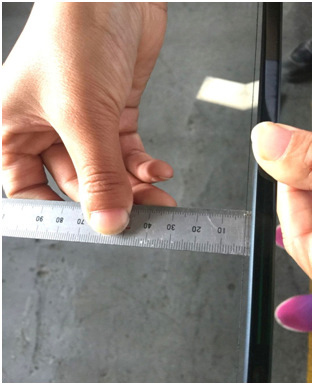 2.4 The bending degree of toughened grain is tested, the bending degree is 1.5‰, and the grain size is 55-80 grains per 50*50mm
3. The company's certification qualifications
The company's products have passed European CE certification and American SGCC certification
4. 10years of export packaging experience: Carton foam packaging and fumigation-free wooden box packaging can be realized to ensure product transportation safety;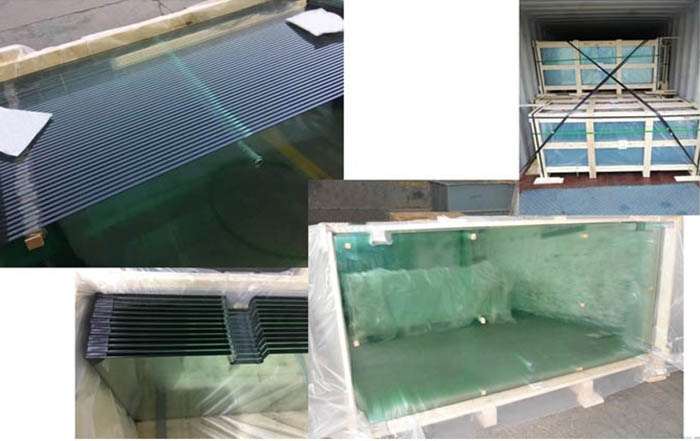 5. The company's equipment processing capacity
Focus on the manufacture of tempered glass for home appliances for 14 years. The company has comprehensive equipment capabilities for processing high-temperature silk screens, including Italian Bottero cutting machines, Bottero edging machines, CNC machining centers, automatic punching machines, automatic rounding machines, automatic screen printing machines, tempering furnaces and other equipment.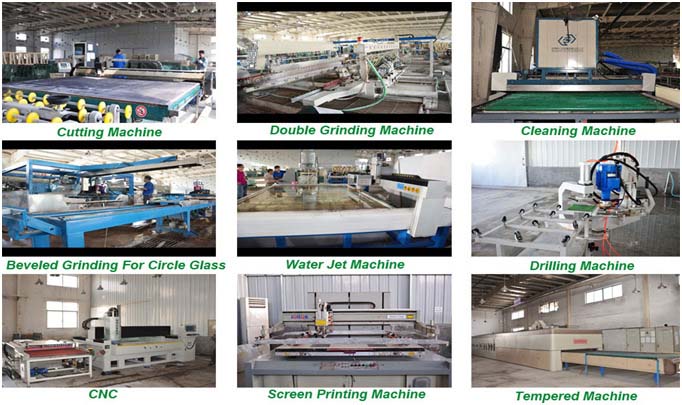 -Choose Taiwan Glass or Jinjing Automotive Grade Original Float glass
-Polished straight edges, size tolerance ±1mm, uniform edge 1mm
-Safety corner or round corner treatment
-Water jet cutting, accurate size, vertical water jet with safety angle,
-Even tempered grain
-Fumigation-free wooden box packaging, firm and safe
-Can provide carton foam sales packaging
-Self-cleaning nano coating can be applied
-Safety explosion-proof film can be attached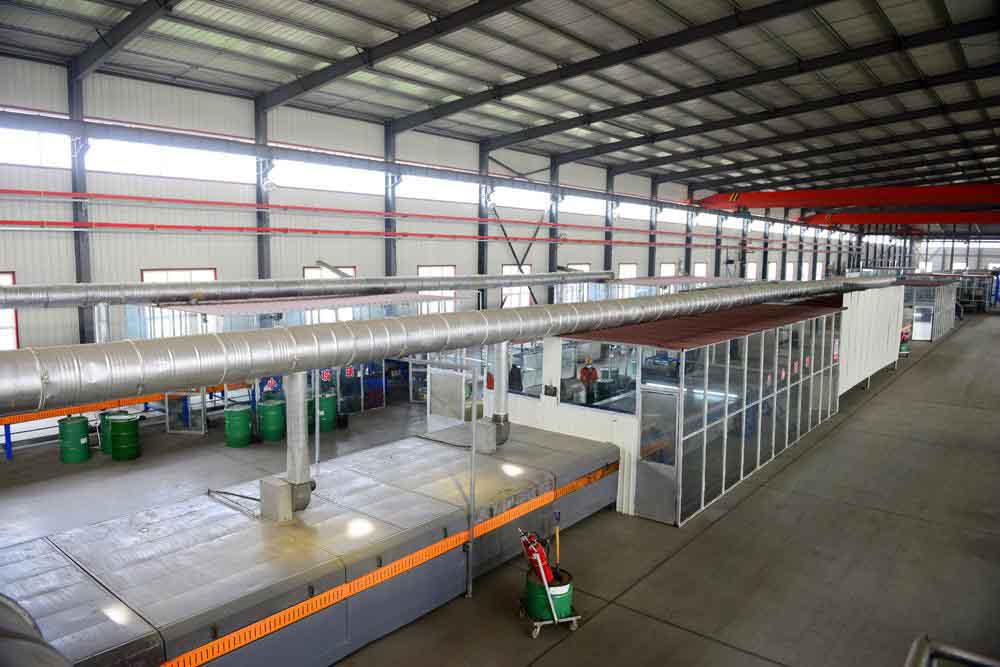 Glass processing range:
Thickness: 3mm, 3.2mm, 4mm, 5mm, 6mm, 8mm, 10mm, 12mm
Glass color: chear glass, ultra clear glass, tinted glass,reflective glass
Edging: straight edge, round edge
Tempering: C shape and J shape
Silk screen: high temperature screen printing, frosted screen printing
Other processes: can be coated with nano self-cleaning liquid (from Germany, 10-year warranty),
Safety explosion-proof film can be attached
Packing: plywood wooden box and carton + foam separate sales packaging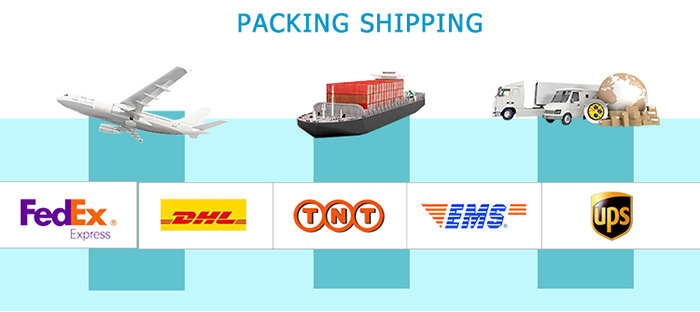 Copper-free silver mirror
For well-known reasons, in the production of mirror glass factory process of ordinary silver mirrors, after the reflective layer of silver is plated, a copper layer is plated on the silver layer to protect the silver layer (silver is a very active chemical element, if exposed to the air It will be easily oxidized and become gray, just like silver jewelry, it will become gray and dark after a long time. This is the reason), and then spray the protective paint twice to protect the mirror from damage. Because copper is a heavy metal element, copper waste will have a certain impact on the environment during the production and use of silver mirrors. For many years, the mirror glass manufacturer has always wanted to replace copper with certain environmentally friendly materials to produce silver mirrors. not successful.
Copper-free silver mirror, also known as environmentally friendly silver mirror. As the name implies, a copper-free silver mirror refers to a silver mirror that does not contain copper, which is different from ordinary silver mirrors that contain copper.
Hiking Glass as a professional mirror glass supplier ,introduces advanced production lines, high-tech technology, uses palladium chloride instead of copper, and has never produced high-quality lead-free and copper-free environmentally friendly silver mirrors. It is known as the only domestic copper-free silver mirror manufacturer. The high-quality products have passed the Swedish IKEA quality inspection certification and are sold well both at home and abroad.
Based on many years of experience in silver mirror production, the introduction of the most advanced German formula, the use of polymer resin materials instead of copper to produce environmentally friendly copper-free silver mirrors suitable for China's actual conditions, copper-free silver mirror experiments have ended and are ready for mass production. After the copper-free silver mirror is put into mass production, it is expected to solve the problem of environmental protection of silver mirrors that has plagued the industry for a long time.
Silver mirrors are commonly known as waterproof mirrors, mercury mirrors, silver-plated glass mirrors, glass mirrors, mirror glass, etc. Silver mirrors are widely used in furniture, handicrafts, decoration, bathroom mirrors, makeup mirrors, optical mirrors, and automobile rearview mirrors.