Sliding Aluminum window with screen HG-AW01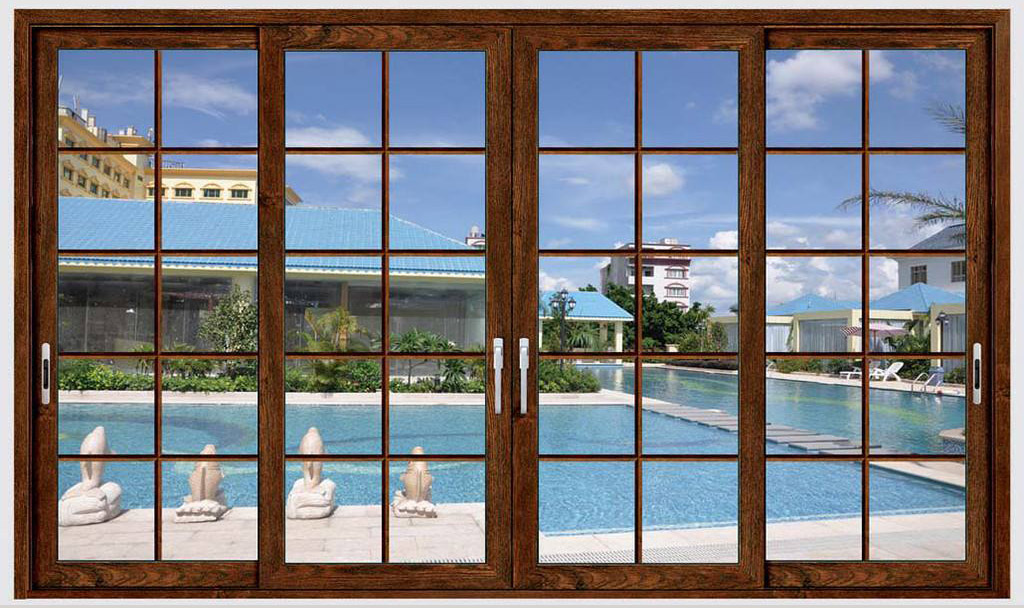 Profile

Aluminum Alloy

Thermal-break/non-thermal-break

Thickness

1.4mm for

windows

2.0mm for doors

Surface Treatment

Customized

(Powder-coated/Anodized/

Electrophoresis/Fluorocarbon)

Color

Customized

Glass

Type

Customized

(Lowe/Tempered/Reflective

Float/Laminated, etc.)

Glazed

Single/Double/Triple

(for cold area and cyclone area)

Thickness

Single: 5mm-12mm

Double: 5mm+6A+5mm/

5mm+9A+5mm

6mm+9A+6mm,etc.

Low-E Double Glazing:

5+12A+5 glass/6+12A+6 glass etc

Laminated Glass:

4mm+0.38pvb+4mm

6mm+0.76pvb+6mm,etc.

Color

Customized:

Clear/ Tinted

(Grey/Blue/Light Green, etc.)

Hardware

Chinese Top Brand

Sealant

EPDM, Silicone Sealant

Other

Mosquito net/Stainless steel screen

/Inside blinds/Grid, etc.
Aluminum Window Details:
Frame: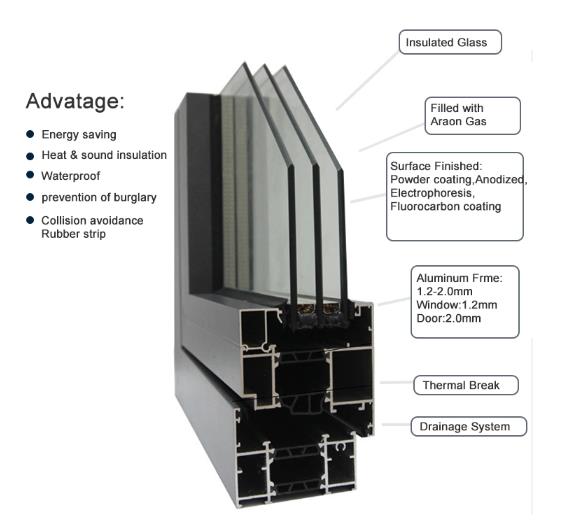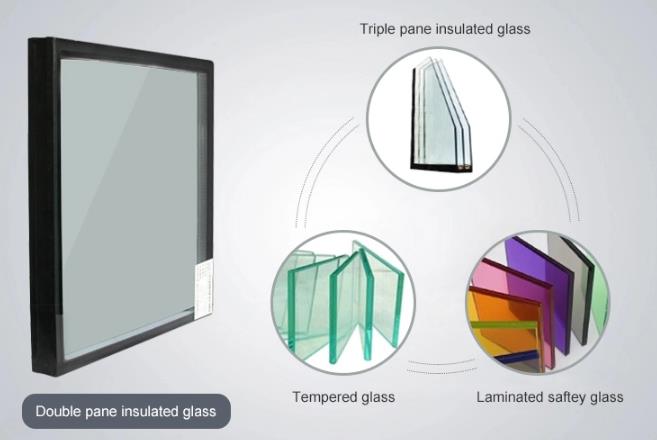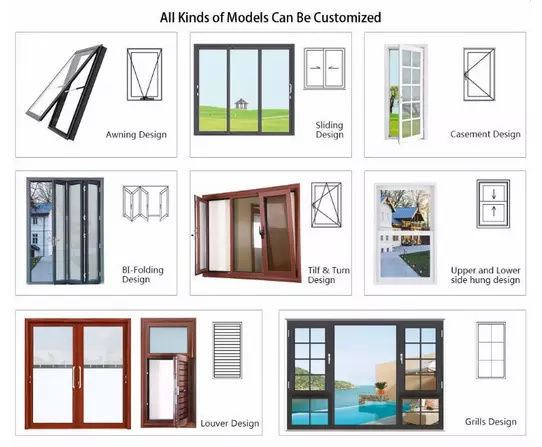 Produce Process: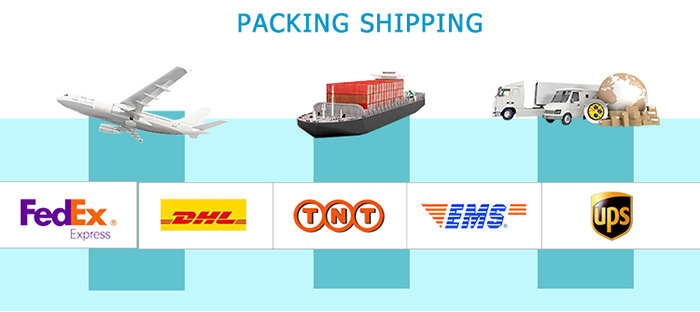 Aluminum allay windows are windows with adjust and punkah construction made of aluminum allay edifice outline. They are lobulose into common aluminum fineness passage and windows and uneven span aluminum fineness passage and windows.
Aluminum alloy windows are beautiful, sealed and high in strength, and are widely used in the field of construction engineering. In home decoration, aluminum alloy doors and windows are commonly used to encapsulate balconies.
The surface of the aluminum alloy is oxidized and shiny. The window sash frame is large and can be inlaid with a larger area of glass, allowing sufficient and bright indoor light, enhancing the contrast between indoor and outdoor facades, and making the living room richer. Aluminum alloy itself is easy to squeeze, the cross-sectional dimension of the profile is accurate, and the processing accuracy is high. Therefore, many owners prefer to employment aluminum allay passage and windows in the cockade.

Development History
At the end of the 1980s, doors and windows were aluminum alloy windows made of aluminum alloy profiles. Although some shortcomings of steel windows were solved, the profiles themselves were metal materials, which had fast heat and cold conduction. The whole window of steel windows and aluminum alloy windows was K The values are all above 6.0w/(m2.K), which does not fundamentally solve the problems of sealing and heat preservation. Although it can be array with separate hourglass, the K excellence of the whole bole can only overreach approximately 4.5w/(m2.K).
Broken bridge aluminum alloy heat-insulating doors and windows appeared in the door and window market in the middle and late 1990s, which were high-end doors and windows products in the door and window market at that time. The profile design adopts high-strength insulating and heat-insulating synthetic materials, and the surface treatment adopts high-tech such as powder spraying, fluorocarbon spraying and resin hot stamping. It can meet the ever-changing color matching needs.
The conspicuous promote of strained span aluminum allay warm isolation passage and windows are enlightenment pressure, lofty authority, excellent moire and tune tension, fit fire resistance, capacious lighting epigene,,atmospheric corrosion resistance, long service life, good decorative effect, and good environmental performance.

However, with the increase of relations's temper of darling, more and more application is satisfied to heal,environmental shield and Life excepting.Heat-insulating aluminum alloy windows and plastic-steel windows cannot match the interior decoration, can not satisfy the appreciation of modern people, and are not in line with the national energy-saving climate.

Quality requirements:
⒈There should be no obvious scratches, scratches, bruises and other defects on the surface of doors and windows.
⒉There should be no obvious color difference on the colored surface of adjacent bars of doors and windows.
⒊There should be no aluminum chips, burrs, oil spots or other stains on the surface of doors and windows, and there should be no spilled adhesive at the assembly connection.