Tempered glass frameless shower door HG-F01
Glass thickness: 8/10mm
Glass : unltra clear/ Float Tempered glass
Standard color: mirror light / rose gold / flange gold / matte black / gold
Customized Size:
W: 800-1300
L: 800-1500
H: 1850-2200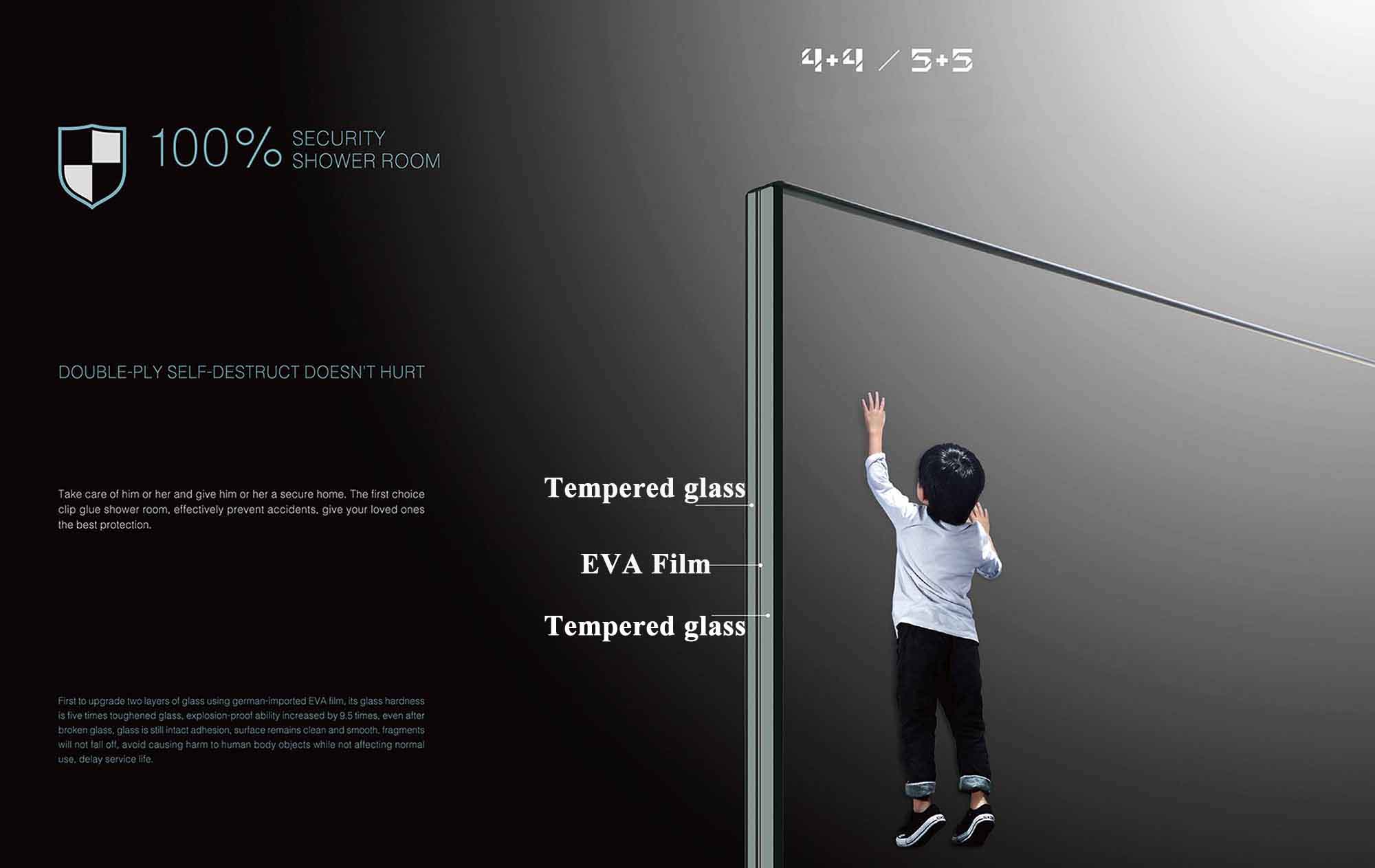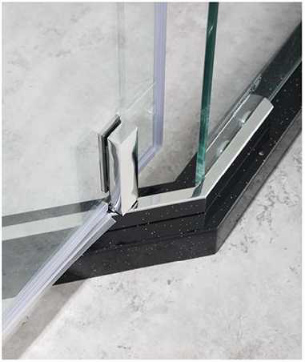 How to choose frameless shower door manufacturer .
(Hardware articles: handles, tie rods, hinges, wall clips, etc.)
The handles, pull rods, hinges and other accessories of the frameless shower door cannot be ignored, because the tempered glass will automatically burst if a small corner damages the whole glass. The high-end shower room pays attention to the adjustment function design of the shower room in terms of structure. The vertical and horizontal adjustment function can correct the deviation caused by cement workers and installers. The hardware fittings mostly use copper fittings and stainless steel fittings, with 304 stainless steel being the best. An important factor affecting the quality of copper fittings is the quality of electroplating. All electroplated parts (including plastic parts) in the shower room must be seven-layer electroplated. The first layer of alkali-plated copper and the second layer of glue-plated copper (the best in the world are used) South Africa imported plastic copper), the third layer of acid-plated copper (three layers of copper with different properties, the purpose is to clean and fill the tiny pinholes on the surface of the copper parts), the fourth layer of semi-gloss nickel plating, five Layers of full-gloss nickel plating, six layers of nickel fronts, (because the surface of nickel is honeycomb-shaped, two layers of nickel with different properties must be plated to correct the pits, so as to avoid black spots and needles on the surface of the product. Quality problems such as holes); The seventh layer is chrome-plated to prevent corrosion and maintain brightness, improve hardness and wear resistance, and the surface is treated with electric paint to be more wear-resistant and not easy to scratch. The eighth layer seals oil for 12 hours to protect all coatings and ensure the service life of the electroplating layer and substrate. The surface will not appear black spots, blisters, delamination and other undesirable phenomena.
Stainless steel accessories are mainly of good hardness, high bearing capacity, not easy to oxidize, beautiful and high-grade, easy to maintain, and long service life. Many shower room manufacturers choose 2 series stainless steel in pursuit of maximum profit and affordable price. It has poor corrosion resistance and is easy to oxidize. The metal surface is constantly rusted and its service life is greatly reduced.
Why choose us:
1. Can accept small quantity order
2. Accept customized
3. Handle optional
4. Towel rack optional (with/without)
5. Glass self-cleaning (more selling points)
6. Contains installation hardware (convenient installation and more thoughtful)
7, with installation instructions (conform European and American habits)
8. Square tube/round tube/stainless steel/wire drawing and gloss (more abundant products)
9. Carton packaging (Both project and supermarket)
1. Production process
Cutting-edging-rounded corners-water jet-punching-silk screen-tempering-self-cleaning liquid / safety explosion-proof film-packaging
Cut Two edges grinding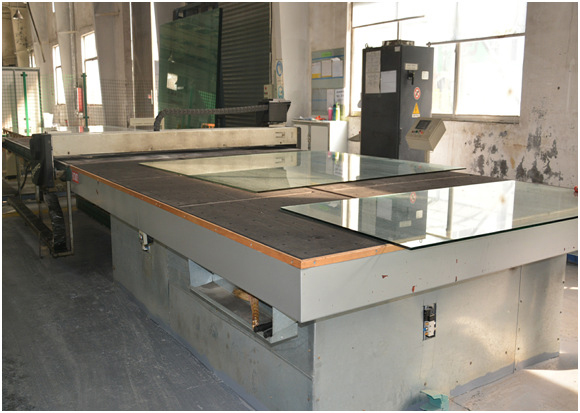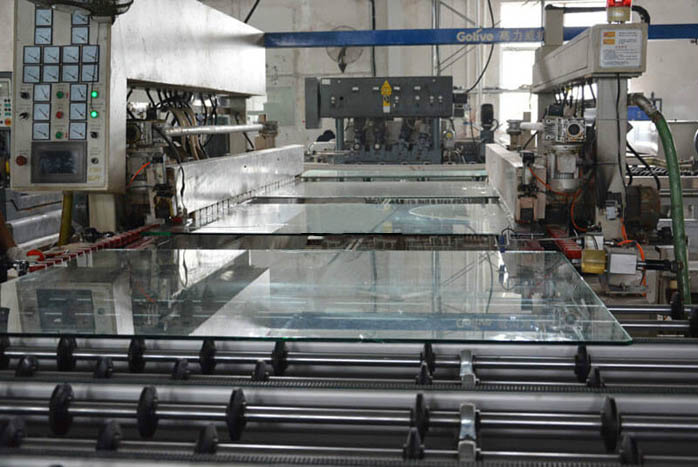 Round Corner Machine hole puncher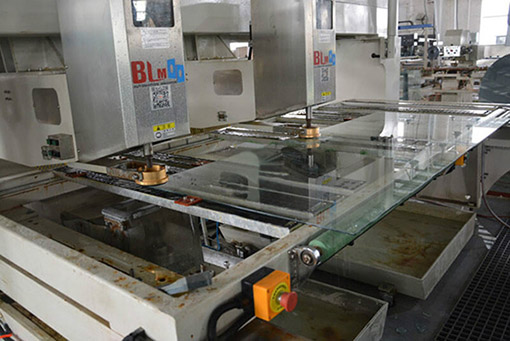 curve tempered glass Bathroom door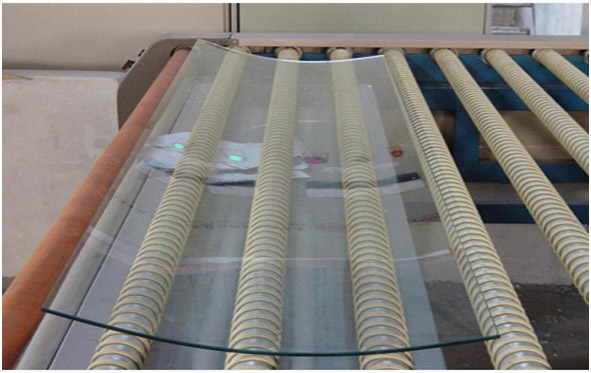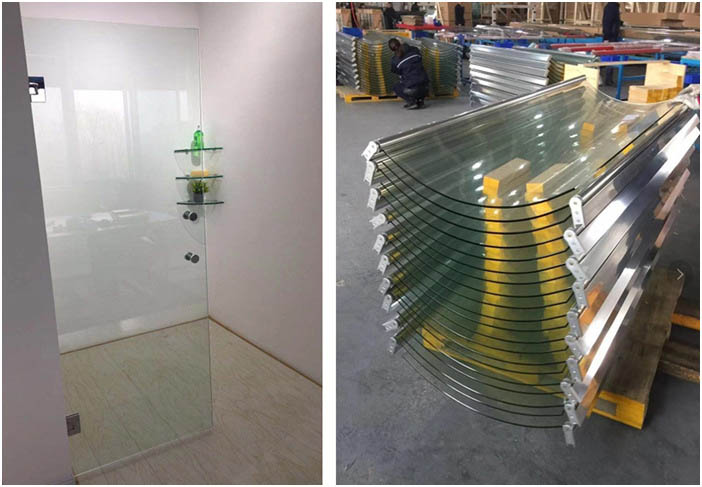 Glass film Nano self-cleaning liquid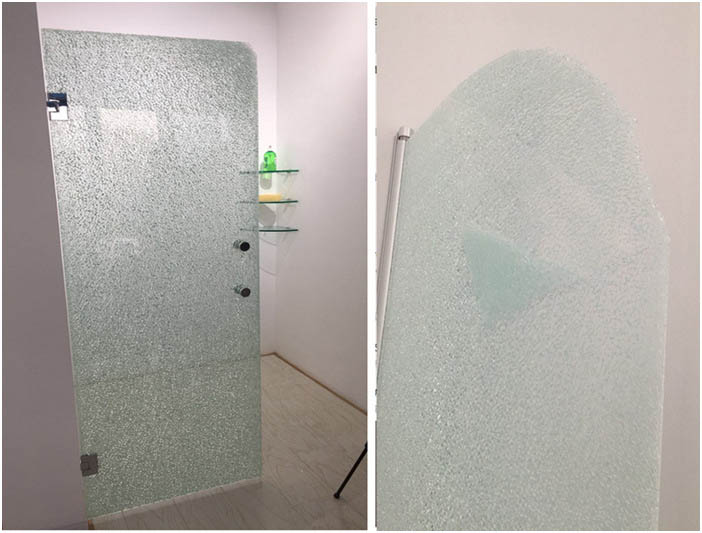 2. Quality Control
2.1 Each glass must be inspected to confirm before entering the factory;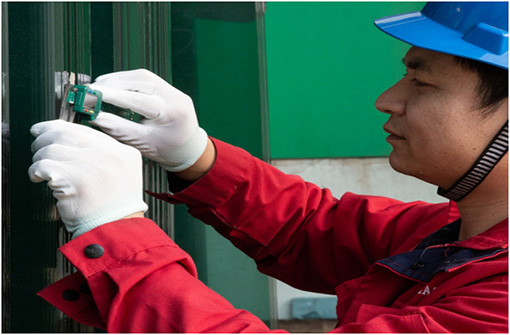 2.2 Quality control in the production process are in accordance with quality control standards.
First inspection-self-inspection-special inspection-factory inspection, product standards are strictly implemented in accordance with customer technical documents or industry standards;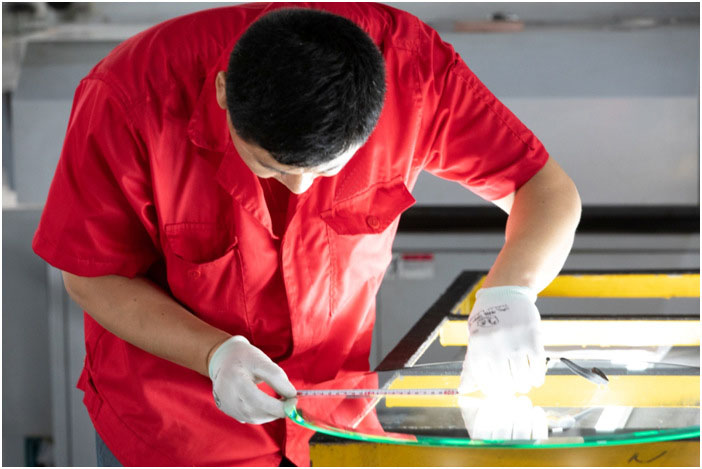 2.3 The dimensional accuracy and tempering quality inspection data of processed products shall be recorded and archived with traceability;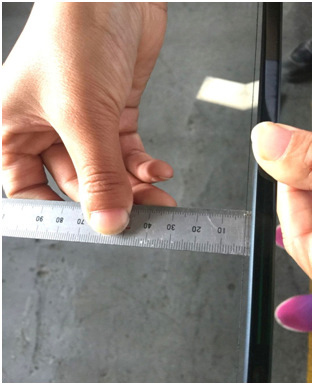 2.4 The bending degree of toughened grain is tested, the bending degree is 1.5‰, and the grain size is 55-80 grains per 50*50mm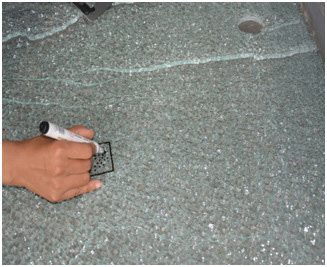 3. The company's certification qualifications
The company's products have passed European CE certification and American SGCC certification
4. 10years of export packaging experience: Carton foam packaging and fumigation-free wooden box packaging can be realized to ensure product transportation safety;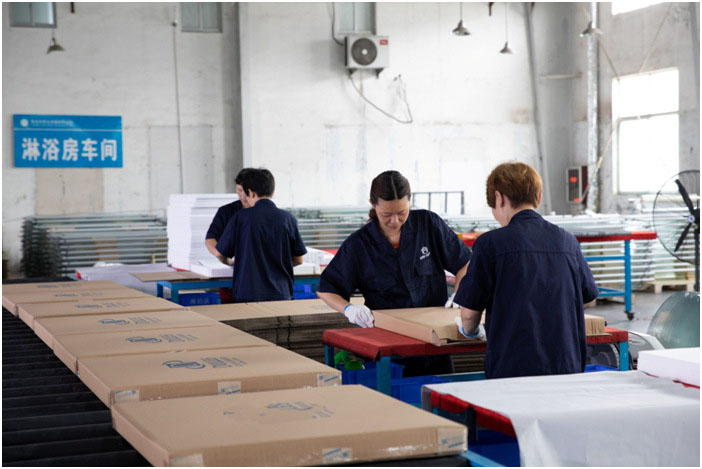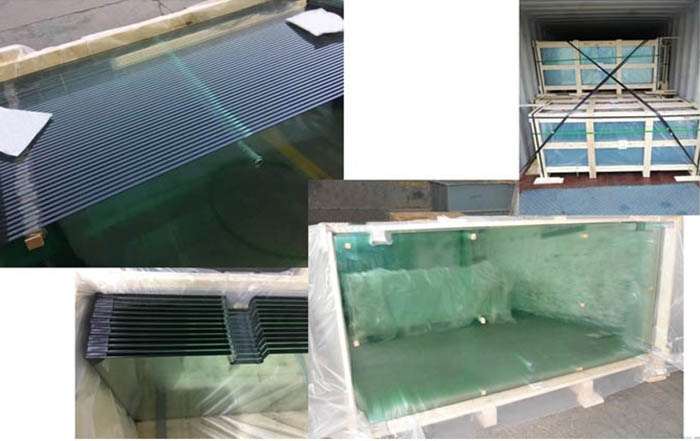 5. The company's equipment processing capacity
Focus on the manufacture of tempered glass for home appliances for 14 years. The company has comprehensive equipment capabilities for processing high-temperature silk screens, including Italian Bottero cutting machines, Bottero edging machines, CNC machining centers, automatic punching machines, automatic rounding machines, automatic screen printing machines, tempering furnaces and other equipment.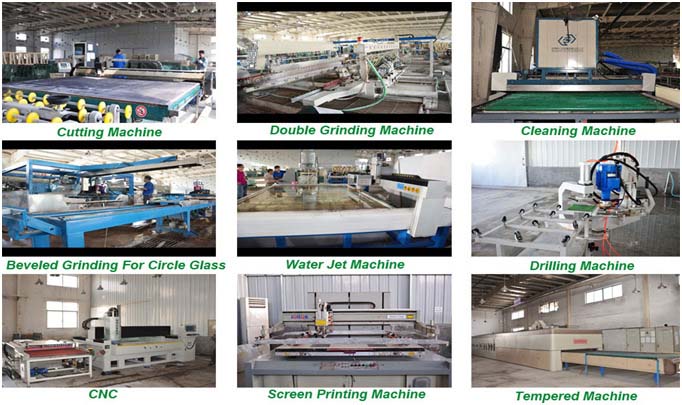 -Choose Taiwan Glass or Jinjing Automotive Grade Original Float glass
-Polished straight edges, size tolerance ±1mm, uniform edge 1mm
-Safety corner or round corner treatment
-Water jet cutting, accurate size, vertical water jet with safety angle,
-Even tempered grain
-Fumigation-free wooden box packaging, firm and safe
-Can provide carton foam sales packaging
-Self-cleaning nano coating can be applied
-Safety explosion-proof film can be attached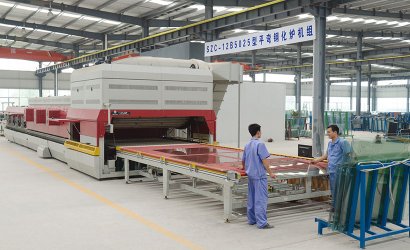 Glass processing range:
Thickness: 3mm, 3.2mm, 4mm, 5mm, 6mm, 8mm, 10mm, 12mm
Glass color: chear glass, ultra clear glass, tinted glass,reflective glass
Edging: straight edge, round edge
Tempering: C shape and J shape
Silk screen: high temperature screen printing, frosted screen printing
Shower room: shower room assembly
Other processes: can be coated with nano self-cleaning liquid (from Germany, 10-year warranty),
Safety explosion-proof film can be attached
Packing: plywood wooden box and carton + foam separate sales packaging