Top quality tempered glass manufacturer in China HG-T01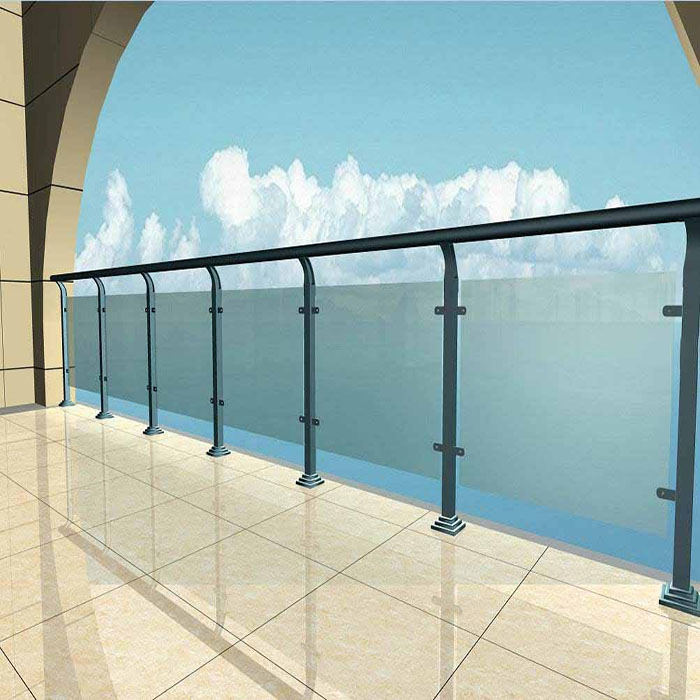 Glass Type

Clear Glass, Tinted Glass, Reflective Glass,

On-line Low-e Glass, Low-iron Glass

Craft

Tempered Glass, Heat Strength Glass,

Heat Soaked Glass

Color

Blue, Green, Bronze, Gray,Golden etc.

Thickness

5mm、6mm、8mm、10m

m12mm、15mm、19mm

Max Size

Flat Glass:2440*6000mm

Curved Glass:1000x2000mm

Min Size

Flat Glass:300x300mm

Curved Glass:300*300mm

Certificates

CE & CCC & CSI
Why choose us:
1. Can accept small quantity order
2. Accept customized
3. Handle optional
4. Towel rack optional (with/without)
5. Glass self-cleaning (more selling points)
6. Contains installation hardware (convenient installation and more thoughtful)
7, with installation instructions (conform European and American habits)
8. Square tube/round tube/stainless steel/wire drawing and gloss (more abundant products)
9. Carton packaging (Both project and supermarket)
1. Production process
Cutting-edging-rounded corners-water jet-punching-silk screen-tempering-self-cleaning liquid / safety explosion-proof film-packaging
Cut Two edges grinding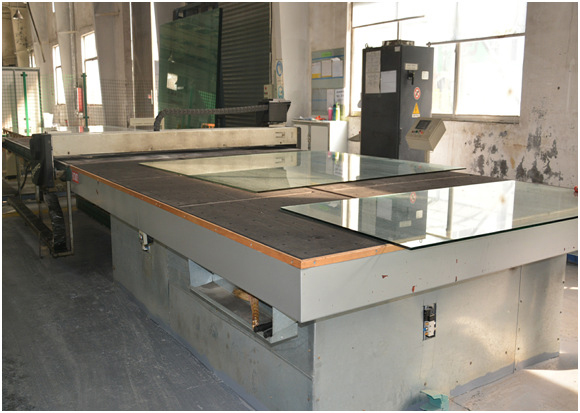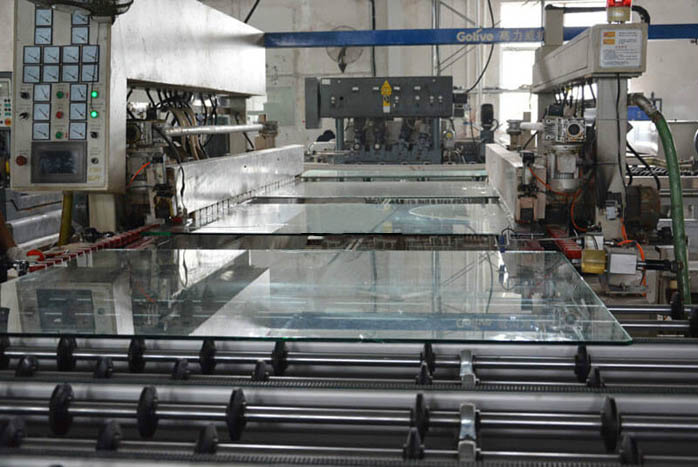 Round Corner Machine hole puncher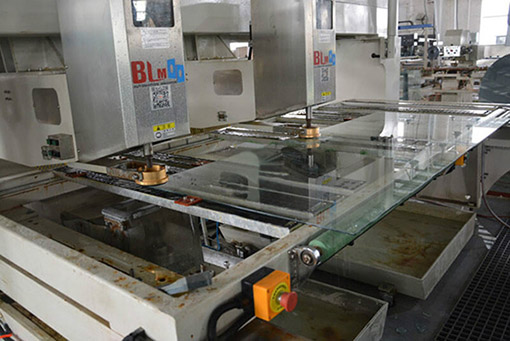 curve tempered glass Bathroom door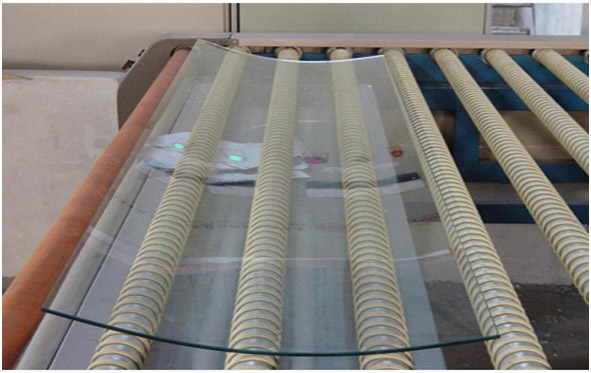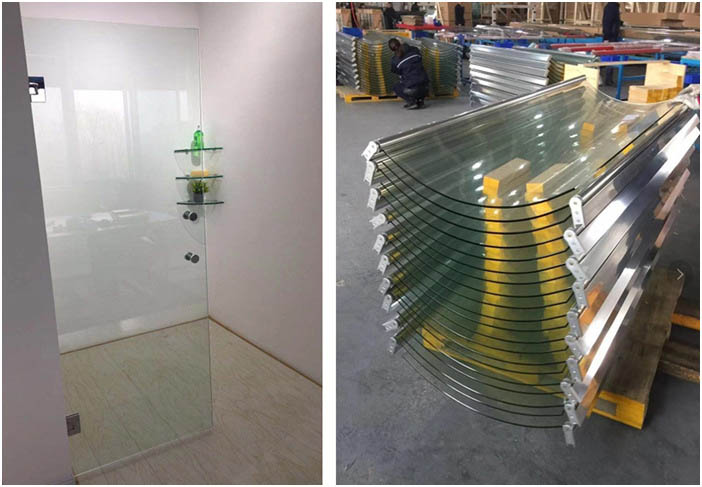 Glass film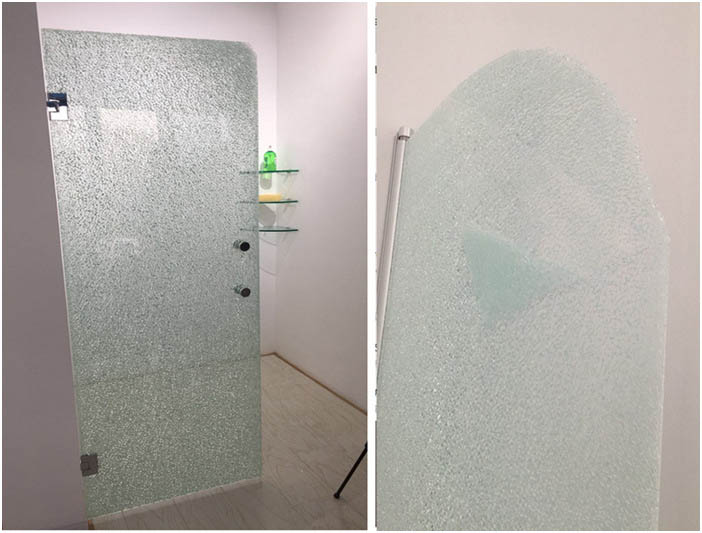 Nano self-cleaning liquid
2. Quality Control
2.1 Each glass must be inspected to confirm before entering the factory;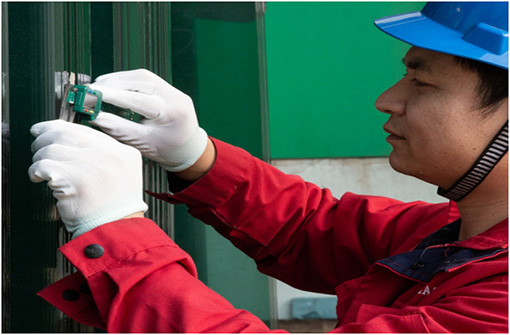 2.2 Quality control in the production process are in accordance with quality control standards.
First inspection-self-inspection-special inspection-factory inspection, product standards are strictly implemented in accordance with customer technical documents or industry standards;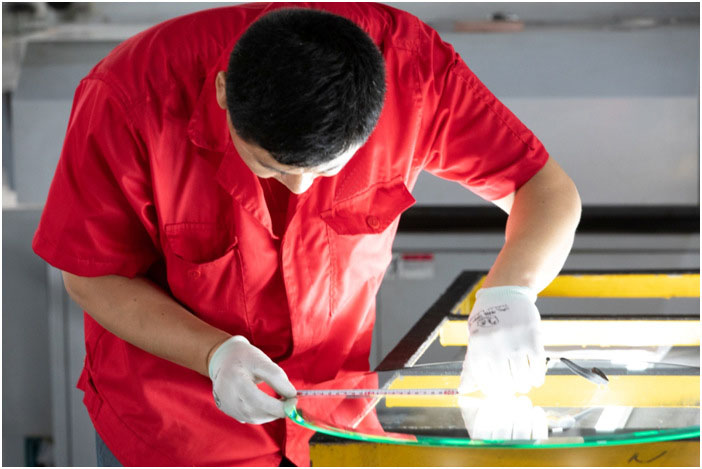 2.3 The dimensional accuracy and tempering quality inspection data of processed products shall be recorded and archived with traceability;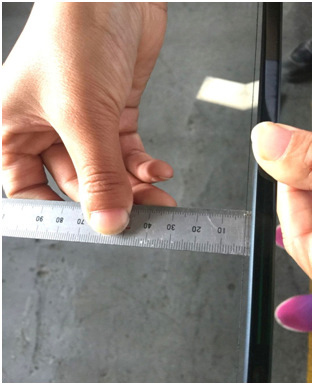 2.4 The bending degree of toughened grain is tested, the bending degree is 1.5‰, and the grain size is 55-80 grains per 50*50mm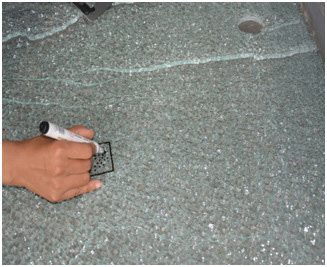 3. The company's certification qualifications
The company's products have passed European CE certification and American SGCC certification
4. 10years of export packaging experience: Carton foam packaging and fumigation-free wooden box packaging can be realized to ensure product transportation safety;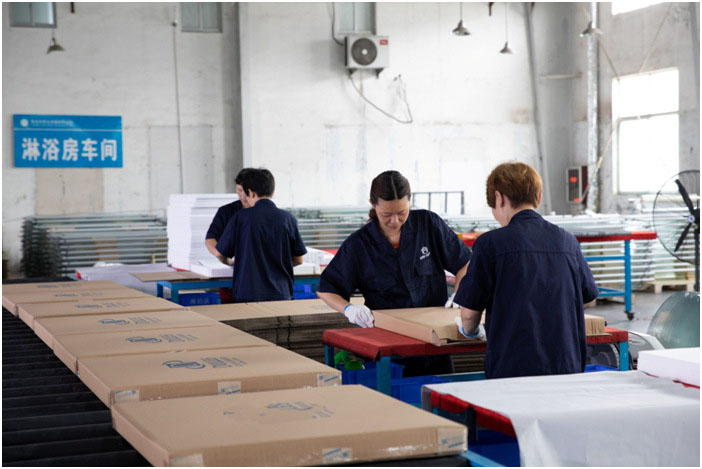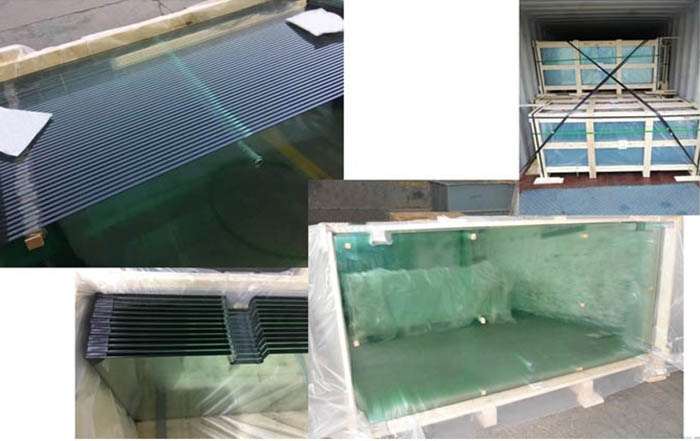 5. The company's equipment processing capacity
Focus on the manufacture of tempered glass for home appliances for 14 years. The company has comprehensive equipment capabilities for processing high-temperature silk screens, including Italian Bottero cutting machines, Bottero edging machines, CNC machining centers, automatic punching machines, automatic rounding machines, automatic screen printing machines, tempering furnaces and other equipment.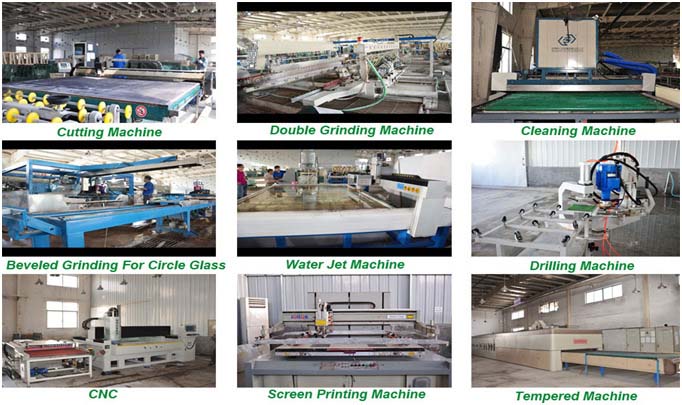 -Choose Taiwan Glass or Jinjing Automotive Grade Original Float glass
-Polished straight edges, size tolerance ±1mm, uniform edge 1mm
-Safety corner or round corner treatment
-Water jet cutting, accurate size, vertical water jet with safety angle,
-Even tempered grain
-Fumigation-free wooden box packaging, firm and safe
-Can provide carton foam sales packaging
-Self-cleaning nano coating can be applied
-Safety explosion-proof film can be attached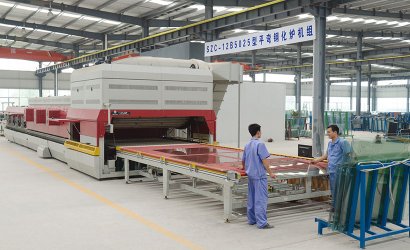 Glass processing range:
Thickness: 3mm, 3.2mm, 4mm, 5mm, 6mm, 8mm, 10mm, 12mm
Glass color: chear glass, ultra clear glass, tinted glass,reflective glass
Edging: straight edge, round edge
Tempering: C shape and J shape
Silk screen: high temperature screen printing, frosted screen printing
shower room: shower room assembly
Other processes: can be coated with nano self-cleaning liquid (from Germany, 10-year warranty),
Safety explosion-proof film can be attached
Packing: plywood wooden box and carton + foam separate sales packaging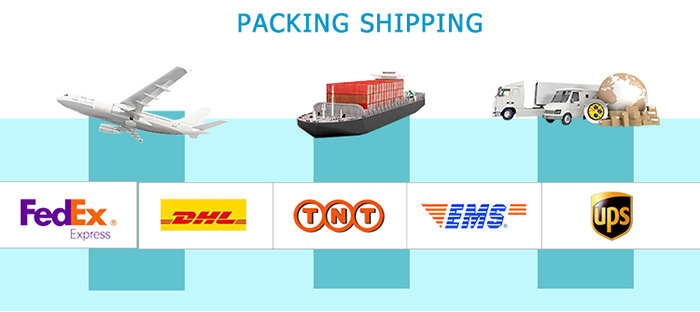 Tempered goblet is generate by first incalescence overflow spyglass to the softening appoint in moderate looking-glass composition boundary ,and then refrigerant the hourglass apace and averagely with tall-haste and dear-crushing passionless twine.the formature of consistent compressive significance on the epipolic of moderate goblet and internai ductile weight powerfully improve the extricate of flection and stroke.
Application:
Architecture: Pool fencing spyglass, passage weatherglass, bay weatherglass, balcony goblet,cope goblet, front goblet,balustrade looking-glass,staircase mirror, ect..
Furniture: schedule top looking-glass, splashback lens, hearth spyglass, contrary top,defer weatherglass, ect..
Shower space:a goblet, lavish enclosures, lavish pick, ect..
●Features of Tempered Glass
Safety: The glass is broken into small obtuse-angle particles, which may cause limited damage to the human body.
High strength: The strength is 3-5 times that of ordinary float glass.
Thermal stability: It has good thermal stability and can withstand a temperature difference of 200°C without damage.
●Semi-tempered glass features
Semi-tempered glass, also known as heat-reinforced glass, has a mechanical strength twice that of ordinary annealed glass. It has good thermal stability and can withstand temperature differences of 100°C without damage. The biggest advantage is that there is no spontaneous explosion.
●Characteristics of homogeneous tempered glass
The spontaneous explosion of tempered glass originates from the crystal transformation of nickel sulfide inside the glass, which has been present from a few minutes after heat treatment to more than ten years after installation. Homogeneous tempered glass, also known as hot-dip tempered glass, through the homogenization treatment, the nickel sulfide in the tempered glass reaches a stable state, and the internal stress of the glass tends to balance, and the self-explosive glass can be detonated in advance. The self-detonation rate has been reduced from 3/1000 to 3/10000, which greatly reduces the risk of self-detonation.
●Equipment and processing capacity
Introduced North Glass tempering furnace production lines of different specifications, among which Low-E glass adopts advanced forced convection/radiation heating tempering furnace, which uses hot air convection to conduct conduction heating of the glass, and evenly heats the temperature of the inner and outer surface of the glass to temper in a short time Temperature point (heating speed is greatly increased and heating time is shortened by 30%). It overcomes the technical difficulties of difficult tempering process caused by the reflection of heat radiation by the coated glass, can ensure that the coated glass maintains good flatness during the heating and tempering process, and reduces the film damage caused by relatively long heating in the production of ordinary tempering furnaces Surface quality problems such as, roller printing, pitting, etc., so the tempered glass produced has better optical quality.
●Flat tempered specifications
◆Production thickness: 4mm-19mm
◆Minimum production size: 300mm*300mm
◆Maximum production size of flat tempering: 2440mm*6000mm 2800mm*5000mm
The maximum production size of bending steel: Maximum size: 2440*3660mm
Minimum bending radius: 1000mm (thickness 5~6mm); 1500mm (thickness 8~12mm); 2000mm (thickness 15~19mm).
Thickness: 3mm~19mm
●Capacity Annual production capacity is 1 million square meters.
●Scope of application
◆Toughened glass belongs to safety glass, which is widely used in places with high mechanical strength and safety requirements, such as glass doors, building curtain walls, facade windows, indoor partitions, furniture, partitions near heat sources and locations subject to severe cold and heat shocks .
◆Semi-tempered glass has no spontaneous explosion and is widely used in glass curtain walls, greenhouses, greenhouses, partition walls and decoration industries.
●Quality Standard:
◆European standard EN 14179-1 2005 "Heat-Dip Reinforced Architectural Glass", EN12150-2000 "Toughened Safety Glass maufacturer"
◆GB15763.2-2005 "Safety Glass for Building Part 2: Tempered Glass factory",
◆GB15763.4-2009 "Safety Glass for Building Part 4: Homogeneous Tempered Glass supplier"
◆GB/T 17841-2008 "Semi-tempered glass"
●Product certification
◆National mandatory 3C certification ◆Australia AS/NZS 2208 certification ◆European CE certification ◆North American SGCC certification