glass handrail system glass panel railing manufacturer HG-L096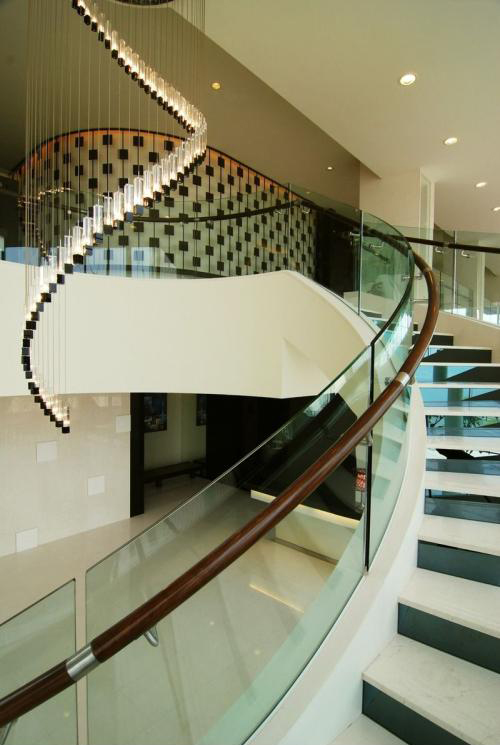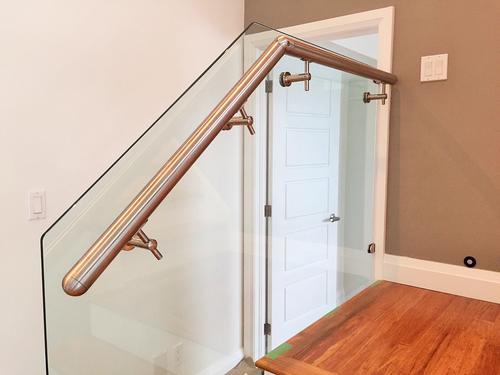 Specification
Laminated

Glass
Glass
3mm 4mm 5mm 6mm 8mm 10mm 12mm 15mm
PVB
0.38mm 0.76mm 1.14mm 1.52mm etc.
Size
Maximum dimension: 2440mm*6000mm
Curved laminated glass subjected to the radius required.
Glass Color
clear ultra-clear bronze blue green grey and other colors
PVB color
clear milky white light grey and customized color
Others
The thickness/size/color can be customer design.
Why choose us:
1. Can accept small quantity order
2. Accept customized
3. Handle optional
4. Towel rack optional (with/without)
5. Glass self-cleaning (more selling points)
6. Contains installation hardware (convenient installation and more thoughtful)
7, with installation instructions (conform European and American habits)
8. Square tube/round tube/stainless steel/wire drawing and gloss (more abundant products)
9. Carton packaging (Both project and supermarket)
1. Production process
Cutting-edging-rounded corners-water jet-punching-silk screen-tempering-self-cleaning liquid / safety explosion-proof film-packaging
Cut Two edges grinding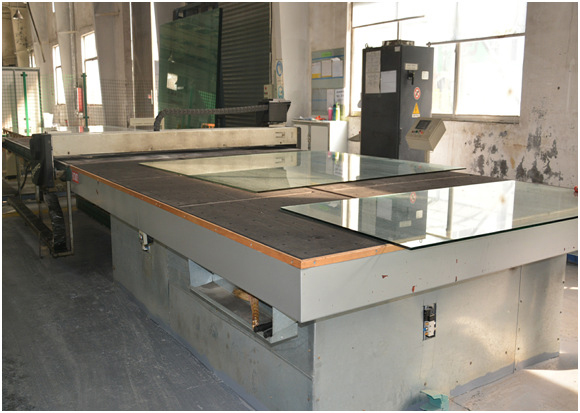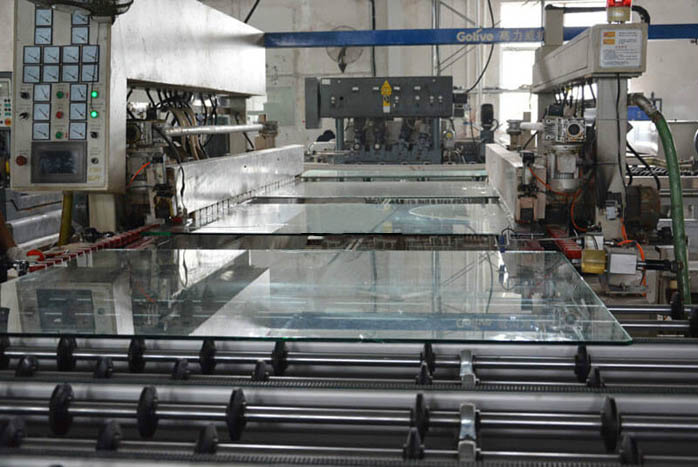 Round Corner Machine hole puncher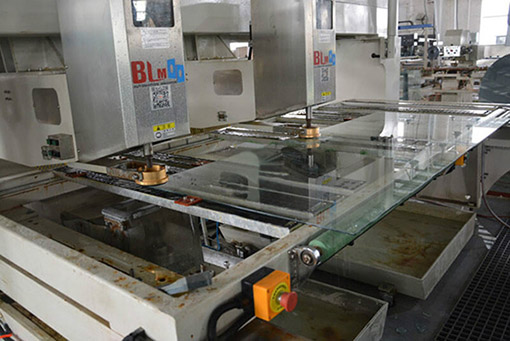 curve tempered glass Bathroom door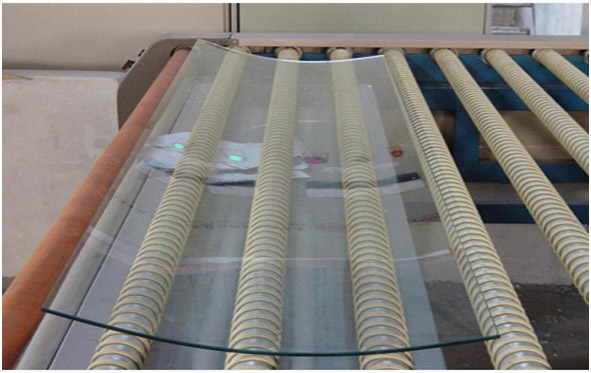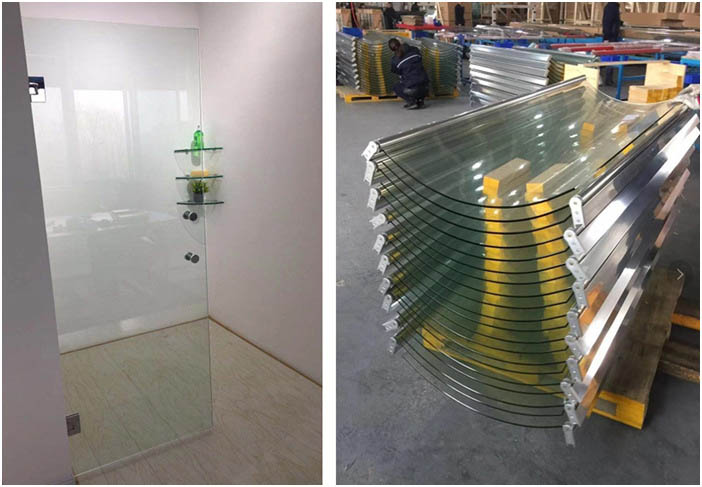 2. Quality Control
2.1 Each glass must be inspected to confirm before entering the factory;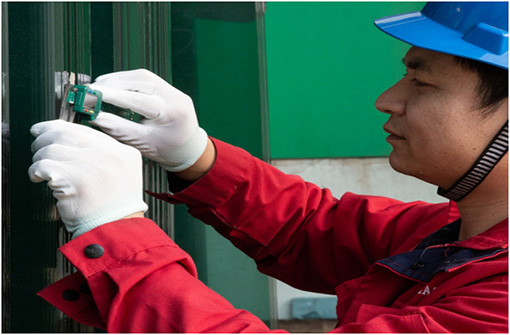 2.2 Quality control in the production process are in accordance with quality control standards.
First inspection-self-inspection-special inspection-factory inspection, product standards are strictly implemented in accordance with customer technical documents or industry standards;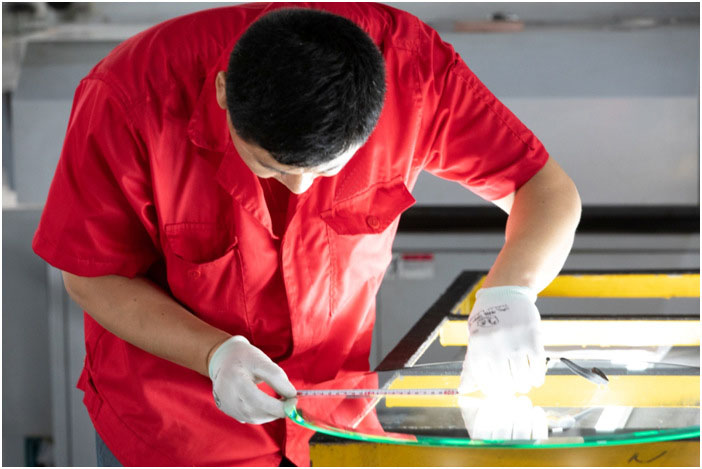 2.3 The dimensional accuracy and tempering quality inspection data of processed products shall be recorded and archived with traceability;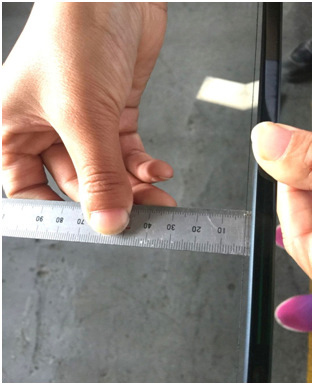 2.4 The bending degree of toughened grain is tested, the bending degree is 1.5‰, and the grain size is 55-80 grains per 50*50mm
3. The company's certification qualifications
The company's products have passed European CE certification and American SGCC certification
4. 10years of export packaging experience: Carton foam packaging and fumigation-free wooden box packaging can be realized to ensure product transportation safety;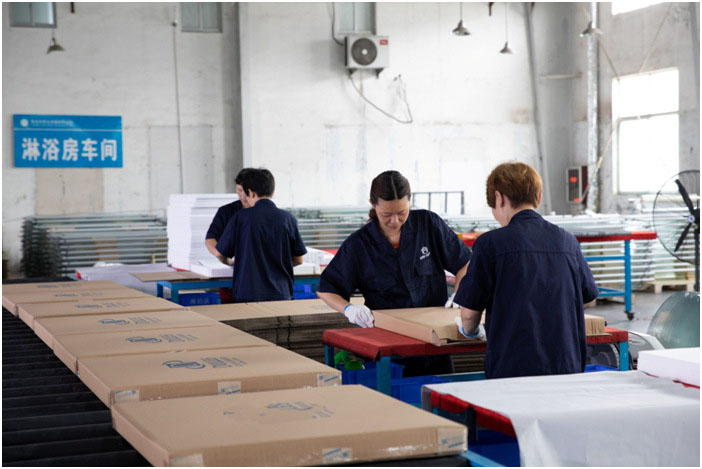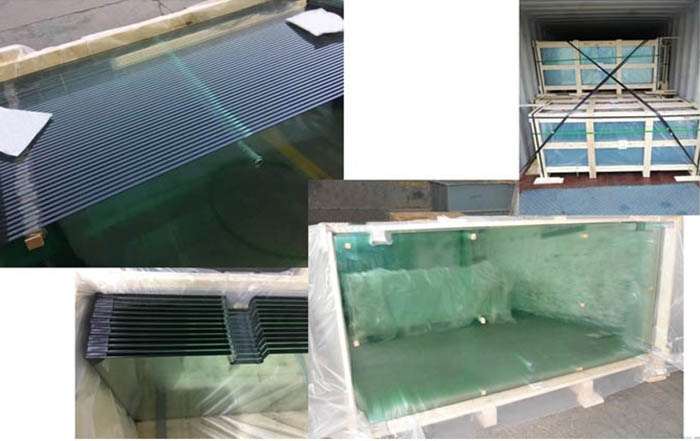 5. The company's equipment processing capacity
Focus on the manufacture of tempered glass for home appliances for 14 years. The company has comprehensive equipment capabilities for processing high-temperature silk screens, including Italian Bottero cutting machines, Bottero edging machines, CNC machining centers, automatic punching machines, automatic rounding machines, automatic screen printing machines, tempering furnaces and other equipment.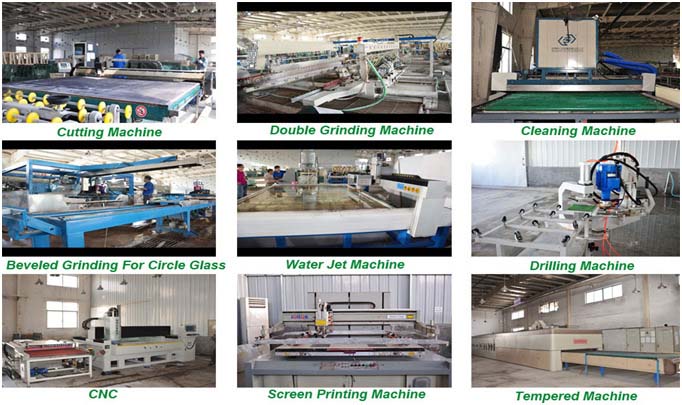 -Choose Taiwan Glass or Jinjing Automotive Grade Original Float glass
-Polished straight edges, size tolerance ±1mm, uniform edge 1mm
-Safety corner or round corner treatment
-Water jet cutting, accurate size, vertical water jet with safety angle,
-Even tempered grain
-Fumigation-free wooden box packaging, firm and safe
-Can provide carton foam sales packaging
-Self-cleaning nano coating can be applied
-Safety explosion-proof film can be attached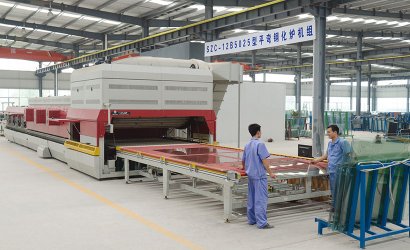 Glass processing range:
Edging: straight edge, round edge
Tempering: C shape and J shape
Silk screen: high temperature screen printing, frosted screen printing
Other processes: can be coated with nano self-cleaning liquid (from Germany, 10-year warranty),
Packing: plywood wooden box and carton + foam separate sales packaging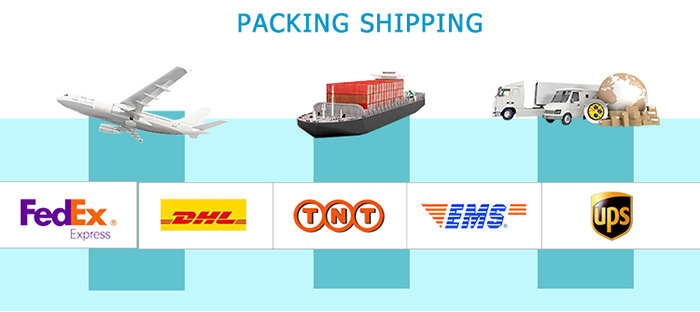 Laminated glass is composed of two or more pieces of glass with one or more layers of organic polymer interlayer film between them. After a special high-temperature pre-pressing (or vacuum) and high-temperature and high-pressure process, the glass and the interlayer are made permanent. Composite glass products bonded together.
Commonly used interlayer films for laminated glass stair railing manufacturer are: PVB, SGP, EVA, PU, etc.
In addition, there are some special ones such as color interlayer laminated glass, SGX type printed interlayer laminated glass, XIR type LOW-E interlayer laminated glass, etc. Built-in decorative parts (metal mesh, metal plate, etc.) laminated glass, embedded PET material laminated glass and other decorative and functional laminated glass.
According to the different melting points of the interlayer film, it can be divided into: low temperature laminated glass, high temperature laminated glass, and hollow glass;
According to the different materials in the middle, it can be divided into: paper, cloth, plant, wire, silk, metal wire, etc.;
According to the different bonding methods between the laminated layers, it can be divided into: mixed laminated glass, dry laminated glass, and hollow laminated glass;
According to the different types of laminated layers, it can be divided into: general laminated glass and bulletproof glass. To
Material characteristics
Even if the glass is broken, the shards will be stuck on the film, and the broken glass surface remains clean and smooth. This effectively prevents the occurrence of debris piercing and penetrating fall incidents, and ensures personal safety.
In Europe and America, most architectural glass uses laminated glass, not only to avoid injury accidents, but also because laminated glass has excellent seismic intrusion resistance. The interlayer membrane can resist continuous attacks from weapons such as hammers and hatchets, and it can also resist penetration by bullets for a long time. The degree of security is extremely high. The glass ruptures safely and may shatter under the impact of a heavy ball, but the whole glass still maintains an integrated interlayer, and fragments and sharp small fragments are still glued to the intermediate film. When this kind of glass is broken, the fragments will not be scattered, and it is mostly used in vehicles such as automobiles. The glass stair railing factory needs a great impact to break. Once broken, the whole glass burst into countless fine particles, leaving only a few broken glass in the frame. Ordinary glass stair railing supplier as soon as it hits. The typical shattering situation produces many long and sharp fragments. When the wire glass is broken, the mirror tooth-shaped fragments surround the hole, and there are more glass fragments around the penetration point, and the length of the wire breakage varies.