Modern swimming pool glass fence HG-GF01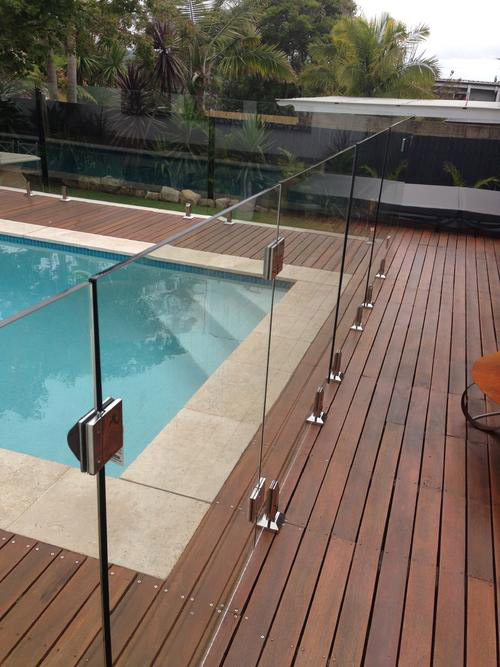 product details:
Floor glass clamp: 133×48×15mm (square)
Glass railing: 8mm/10mm/12mm thick tempered glass/laminated glass
Product optional configuration:
Floor glass clamp: 140×44×44mm, 151×36×36mm, 215×50×50mm (square)
Glass railing: 8-12mm thick (or 6+0.76pvb+6 laminated tempered glass)
Railing height (generally between 900mm-1200mm, specific specifications can be set according to usage)
Height of domestic indoor railing: 900mm-1000mm
Height of domestic outdoor railing: 1000mm-1100mm
Height of foreign indoor railing: 1000mm-1100mm
Height of foreign outdoor railings: 1100mm-1200mm
The main application:
Widely used in various banks, stations, hospitals, post offices, theaters, airports, airports, subways, shopping malls and supermarkets, exhibition centers, hotels, clubs, clubs, commercial buildings, real estate development companies, decoration companies, construction projects, modern large hotels, Restaurants, stadiums, office buildings, private villas, railings...
Various styles, specific accessories and craftsmanship can be ordered according to customers' individual needs.
The quoted price is for reference only, and the actual quoted price is subject to style, material, craftsmanship and quantity.
Why choose us:
1. Can accept small quantity order
2. Accept customized
3. Handle optional
4. Towel rack optional (with/without)
5. Glass self-cleaning (more selling points)
6. Contains installation hardware (convenient installation and more thoughtful)
7, with installation instructions (conform European and American habits)
8. Square tube/round tube/stainless steel/wire drawing and gloss (more abundant products)
9. Carton packaging (Both project and supermarket)
1. Production process
Cutting-edging-rounded corners-water jet-punching-silk screen-tempering-self-cleaning liquid / safety explosion-proof film-packaging
Cut Two edges grinding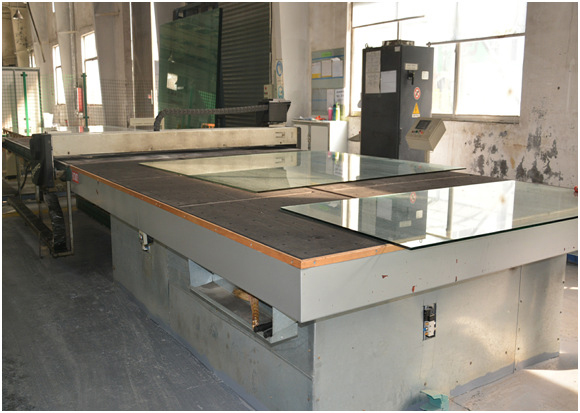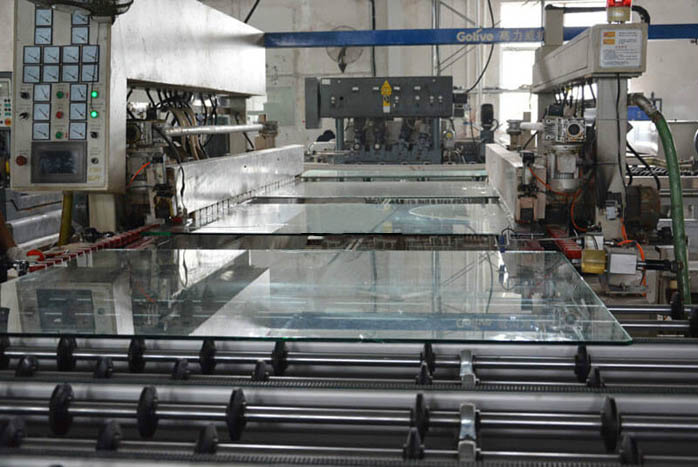 Round Corner Machine hole puncher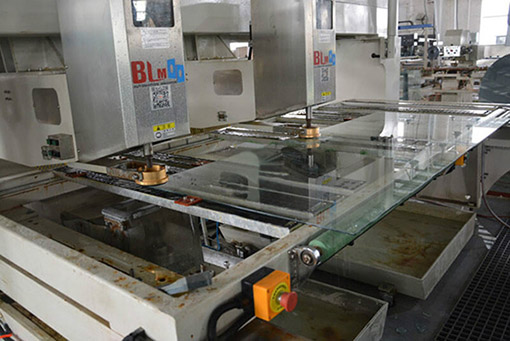 curve tempered glass Bathroom door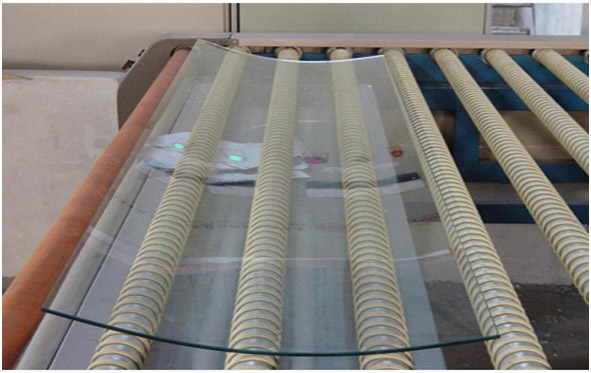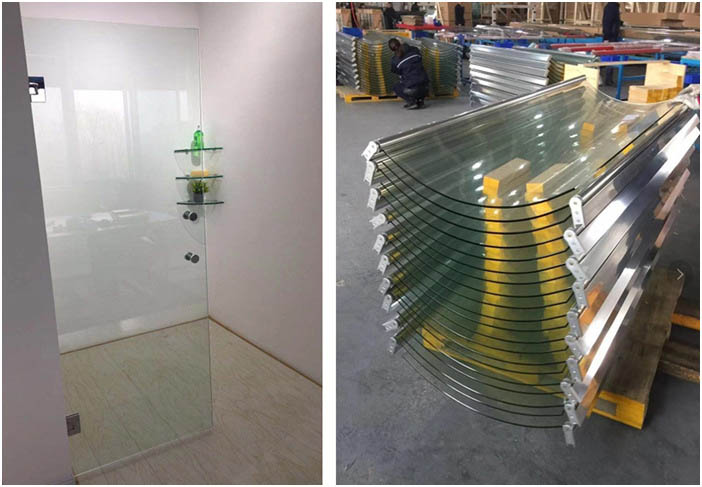 2. Quality Control
2.1 Each glass must be inspected to confirm before entering the factory;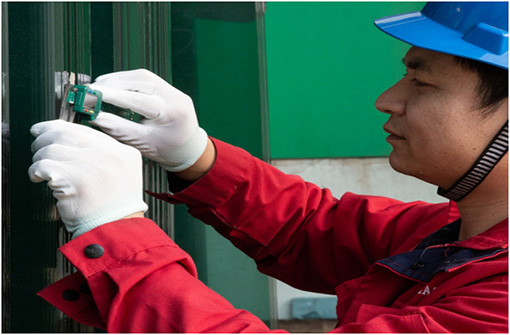 2.2 Quality control in the production process are in accordance with quality control standards.
First inspection-self-inspection-special inspection-factory inspection, product standards are strictly implemented in accordance with customer technical documents or industry standards;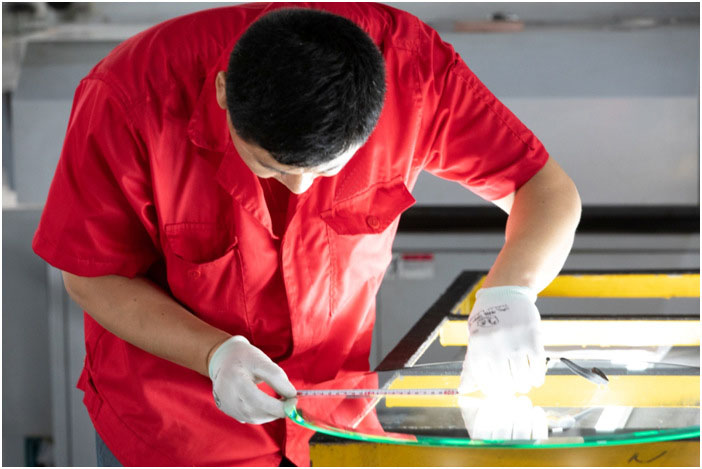 2.3 The dimensional accuracy and tempering quality inspection data of processed products shall be recorded and archived with traceability;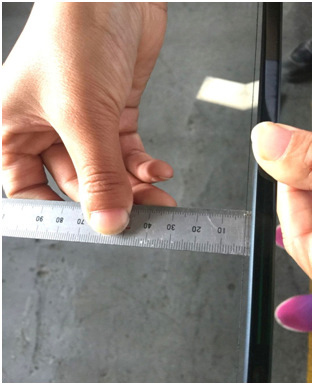 2.4 The bending degree of toughened grain is tested, the bending degree is 1.5‰, and the grain size is 55-80 grains per 50*50mm
3. The company's certification qualifications
The company's products have passed European CE certification and American SGCC certification
4. 10years of export packaging experience: Carton foam packaging and fumigation-free wooden box packaging can be realized to ensure product transportation safety;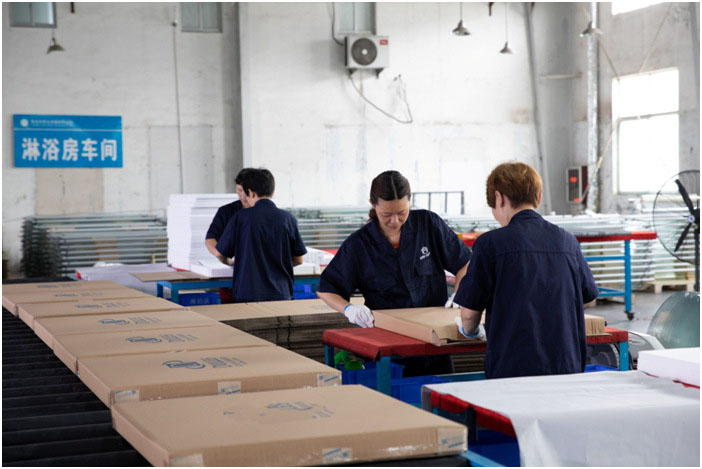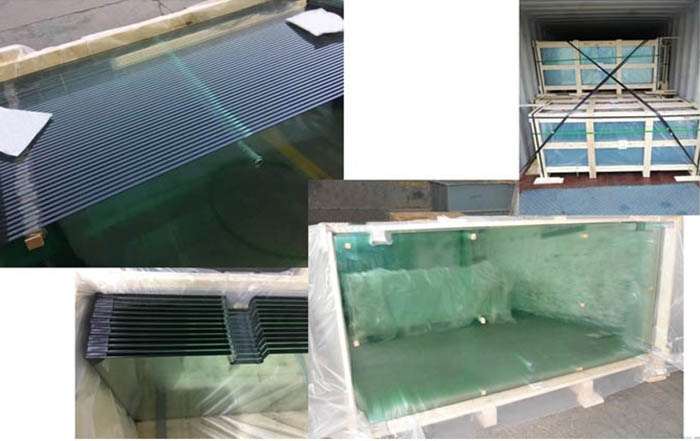 5. The company's equipment processing capacity
Focus on the manufacture of tempered glass for home appliances for 14 years. The company has comprehensive equipment capabilities for processing high-temperature silk screens, including Italian Bottero cutting machines, Bottero edging machines, CNC machining centers, automatic punching machines, automatic rounding machines, automatic screen printing machines, tempering furnaces and other equipment.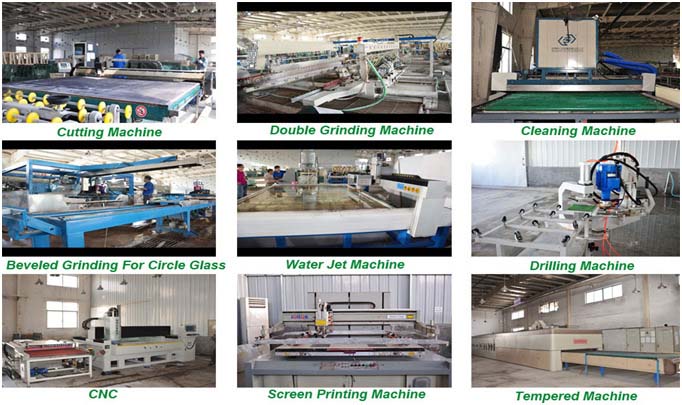 -Choose Taiwan Glass or Jinjing Automotive Grade Original Float glass
-Polished straight edges, size tolerance ±1mm, uniform edge 1mm
-Safety corner or round corner treatment
-Water jet cutting, accurate size, vertical water jet with safety angle,
-Even tempered grain
-Fumigation-free wooden box packaging, firm and safe
-Can provide carton foam sales packaging
-Self-cleaning nano coating can be applied
-Safety explosion-proof film can be attached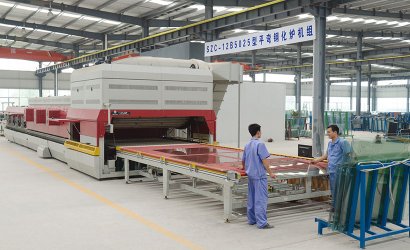 Glass processing range:
Edging: straight edge, round edge
Tempering: C shape and J shape
Silk screen: high temperature screen printing, frosted screen printing
Other processes: can be coated with nano self-cleaning liquid (from Germany, 10-year warranty),
Packing: plywood wooden box and carton + foam separate sales packaging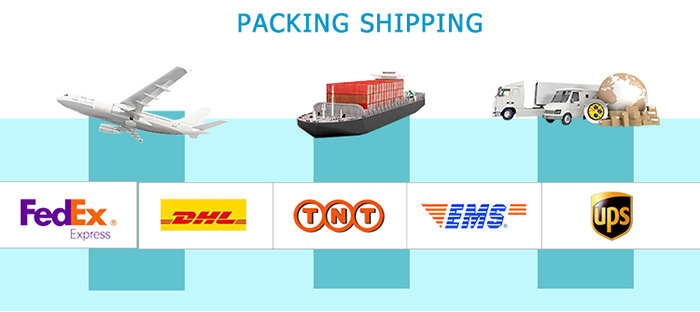 Hiking Glass ,as a Glass fence maufacturer have exported about 10 years.
Generally, the glass fence factory make the glass fence using tempered glass or laminated glass. When tempered glass is used, its thickness should not be less than 13mm. Because the glass is a brittle material, the glass must not be in direct contact with rigid nodes, and there should be elastic materials between the two Liner, when the design adopts double-sided glass guardrail, there should be a gap of more than 3mm on both sides of the glass extending into the column slot, the gap should be filled with sealant, and the glass slot should not be less than 13mm

When the glass fence supplier uses glass instead of horizontal and vertical bars, a gap of about 6mm should be left between the glass, and a gap of about 6mm should be left at the intersection of the glass and other materials. The gap should be filled with sealant. The guardrail base is the key part of the fixed guardrail. Generally, angle steel, steel plate, etc. are used to process and combine to fix the glass. The two sides of the fixed part are connected to the floor with expansion screws or electric welding and preconditioning. It is not easy to loosen.

The bottom of the groove between the glass and the fixing part is cushioned with a rubber support block with a hardness of 80-90. The depth of the glass extending into the fixing part is greater than 110mm, and the glass extending into the two sides of the fixing part (ie between the angle steel and the steel plate) should be set aside —The 6mm gap is lined with neoprene rubber sheet, and the glass is clamped. After the installation is completed, it is confirmed that it is safe and firm and not loose. Then the surface of the guardrail base is decorated and covered, and the gap between the covering material and the glass is still sealed with sealant Filling and covering materials must not directly touch the glass.